The stock media player in your Android smartphone offers basic functionality, which is good for a basic music listener but it will never satisfy a music enthusiast. Today smartphone manufacturers are trying to add better and better audio related hardware in their smartphones in order to turn them into perfect all in one devices.
Smartphones offer much more functionality compared to feature phones, and with 3G networks spreading across India at a faster pace, data accessibility using smartphones has increased multi fold: 3G networks have given way to extremely fast data transfer speeds for video and audio streaming etc.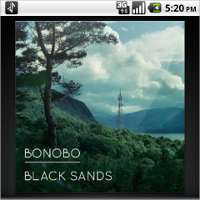 In terms of multimedia and entertainment, smartphones are preferred to media players because they offer more functionality than the average media player does, but as mentioned earlier, the stock players on Android are good enough for a basic job. For more fussy listeners there are better apps available from the Android store. Here we have the five best free audio player applications available on Android Market that will definitely amplify your music listening experience:
Double Twist player
Ever wonder how much time an average person spends syncing his playlists and songs on his PC, phone and other devices? Double Twist helps save that time by allowing users to sync their mobile phones or Android devices with the music stored on their computer over the air without any wires.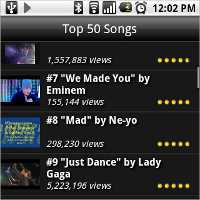 This application recognizes the audio files on your computer, from among which the user can select the sync list for the device and once the application is started on the smartphone, all data is synced using wireless connections or WiFi. The application also allows Mac users to sync Android devices using iTunes.
TuneWiki
It often happens that we do not understand the lyrics of a song while listening to it, especially when the song is not in our mother tongue. There are also times when we want to quote from a song we like. Here's where TuneWiki comes to the rescue. Apart from being just a media player TuneWiki also displays live lyrics with the song being played.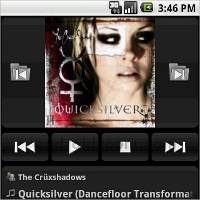 With lyrics translated in over 40 languages, the TuneWiki player can search for lyrics to over 2.5 million songs. All the user needs is an active internet connection along with an updated song library. Now just go ahead and listen to your tune and sing along with it.
Mort Player
What is the use of putting songs in different folders when your audio player cannot understand the way you have segregated the music and still plays it on the basis of the artist or album? If you are also suffering from the same problem then shift to Mort Player, which remembers folders and displays songs based on their location regardless of the artist tag.
Now there's no need to struggle through the playlist for finding that favourite song, which you forgot and are now unable to locate. Just go to the folder you saved it in and start jamming.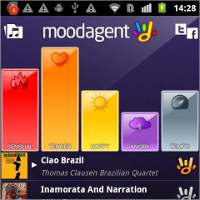 Mood Agent
The Mood Agent application is a smart audio player that identifies different types of music and recommends songs based on the listener's mood. Users do not need to tag music to any particular mood. This the app does automatically. The user does need to choose his mood from among a list of options though.
Users are free to use this application to play selected tracks if they do not want to use the song suggestion feature. First-time users will need to have both patience and an active internet connection as Mood Agent will catalog the music library and will share info with its online servers, which in turn tag the songs for different moods.
btunes
The btunes application is unique due to its simple design, which is based on the iTunes player on iPhone with bigger, easy to access buttons for almost every function.
So if you also love the way this app looks, or want to jazz up your audio player iTunes style, look no further.