Zync, a homegrown tablet brand, has launched a new 7 inch tablet called Zync Z-999 with Android 4.0 operating system and SIM slot for 3G connectivity and voice calling.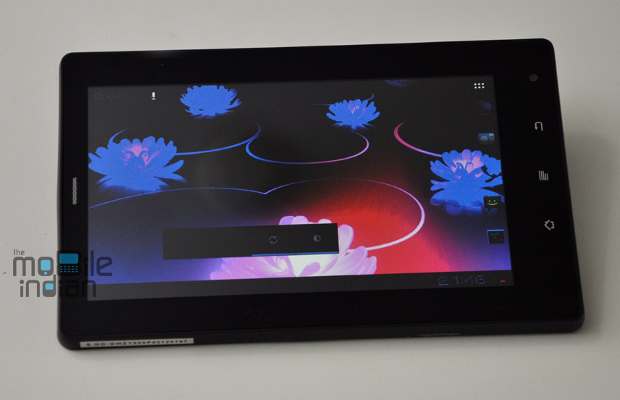 The tablet priced at Rs 11,990 offers a 1.5 GHz processor based on ARM Cortex A8 architecture coupled with Mali 400 GPU and 512 MB RAM. The tablet has a 7 inch capacitive multitouch display with 800 x 480 pixel resolution. The tablet also gets a 2 megapixel camera at the back and VGA camera in the front.
###PAGE###
Apart from SIM calling and 3G connectivity, and a slightly more powerful 1.5 GHz processor the tablet is no different from what is being offered by the likes of Micromax, Intex, and iBerry. However, in terms of pricing, this one is probably the costliest tablet from an Indian brand though it is not much more expensive. For example, iBerry 3G tablet is priced at Rs 10,000.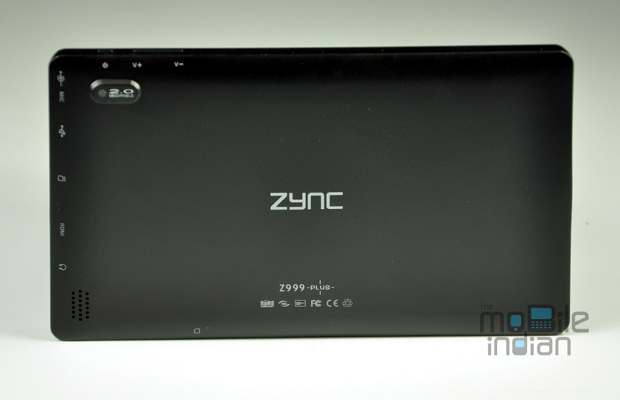 So what extra does the tablet offer to justify its exorbitant price? Here is our first look at the tablet where we try to figure that out.
###PAGE###
Design
The tablet has nothing special about it in terms of design-it looks and feels like any other tablet from an Indian brand. It's not thick, but not razor-slim either, and it is light weight but again not the lightest, weighing 364 grams. However, the build quality looks decent with no improper gaps or flex in the body.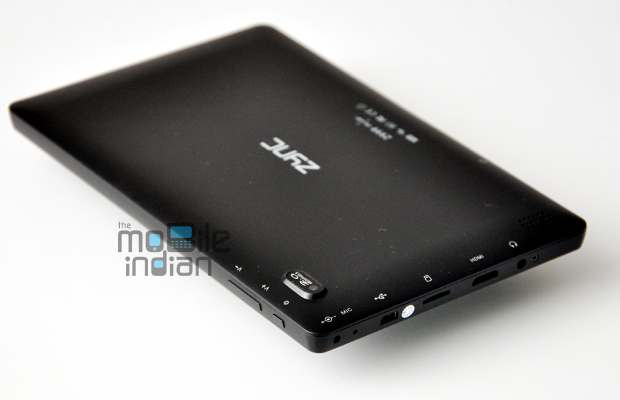 The ports are on the left side except for the SIM slot which is at the bottom. There is a volume rocker and a power button on the top the left corner-no complaints on the placement of ports and buttons front at all.
There is also a 2 megapixel camera at the top left corner of the back and a front facing camera opposite it. All in all, no complaints, but nothing unique either.
###PAGE###
Display
Again, a fairly standard offering with 5 point capacitive touch and 800 x 480 pixel resolution. However, we found the brightness to be a tad low for an LED display. In the bright daylight it's tough to see the displayed objects; otherwise pixel density is acceptable and will be decent for watching movies and pictures.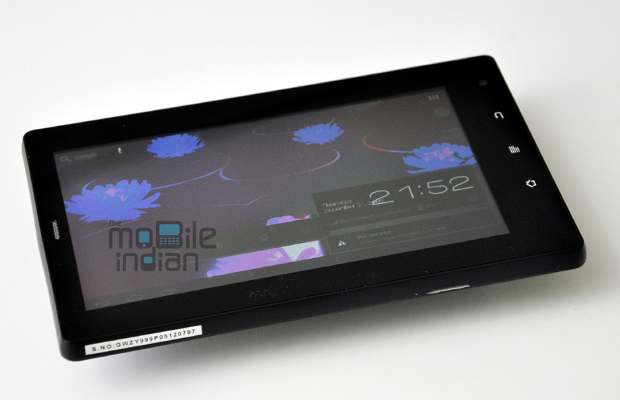 The touch response is good and did not show any lag or miss commands during our brief interaction with the tablet. This is a fairly average display if you compare it with others in the game, but that does not mean it is bad.
###PAGE###
Performance
We tried playing games like Fruit Ninja and Angry Birds, which come preloaded. There was no lag, but we did not rigorously test the gaming capabilities.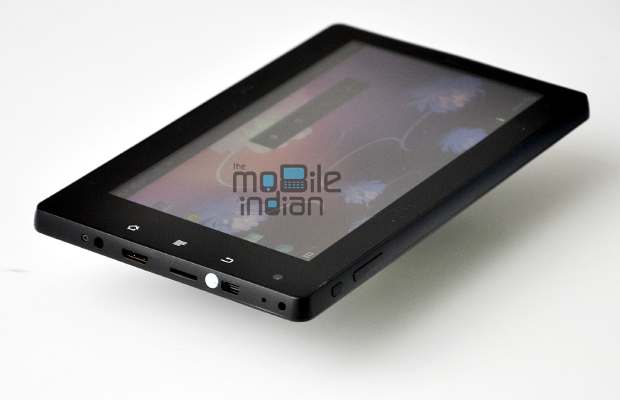 Boot up time is not very long. We found it to be similar to other tablets.
The apps too opened quickly and showed no lag in performance. The first impression is not disappointing, but we will withhold our judgment on how it compares to other tablets only after a detailed review.
###PAGE###
Camera
We did not get to test the camera much, and since it is a mere 2 megapixel camera we don't expect much from it. The front VGA camera should be sufficient for video calling.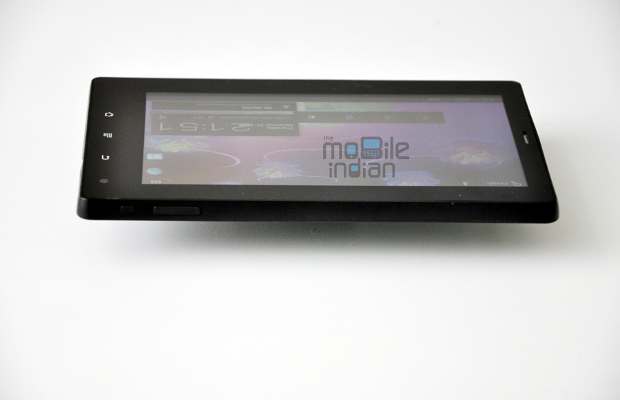 Battery
The tablet has a 4200 mAh battery, which is among the larger units amongst the low cost devices. That should mean that it will support at least six hours of video or WiFi based surfing, but this is a 3G tablet and it will be interesting to see how many hours it manages with 3G on.
###PAGE###
Other features
As said earlier this tablet offers no significant extra apart from 3G SIM support and a 1.5 GHz processor. Apart from that it also gets an 8 GB memory, which is high compared to many tablets that come with 4 GB storage. Also, the battery is slightly larger with a 4200 mAh unit compared to the average 3000 mAh that comes in most low cost tablets.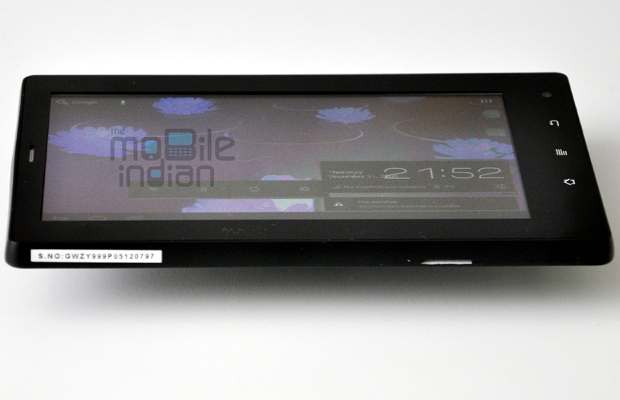 However, we were expecting the tablet to have GPS support, which would have made it a nice navigation device. However, it doesn't have this feature, which is bad. Though it will offer better navigation compared to WiFi-only devices as it will utilise the cell site location (of the SIM card with respect to the nearest mobile tower,) but it will not be as perfect as GPS.
###PAGE###
The 512 MB RAM is somewhat disappointing, which we feel will hinder performance; many players have started to offer 1 GB RAM in this category.


In terms of features it doesn't seem to justify the price. However, all will depend on the performance, which we will get to know after using the tablet for a few days. So please keep watching for the detailed review.