Luxgen Motors, a Taiwan based automaker, has unveiled a first of its kind car with an infotainment system based on Android operating system. The car, named Luxgen5 Sedan, is a premium sports sedan.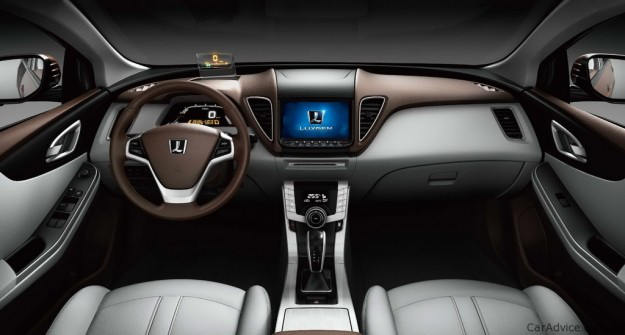 Luxgen Motors has partnered with HTC, the famous Taiwan based smartphone maker and together they developed THINK+ system. When an HTC mobile phone is connected to the THINK+ Touch system, all of the mobile phone calls will then be controlled directly through the 9 inch smart touch screen on the central console. Users can also access Facebook, send and receive e-mails or look up local sights through the touch screen.
The Luxgen think+ Touch system's five key functions include Multimedia, Phone, Safety, Information and hTC mode. Apart from using the touch screen itself, shortcut buttons are provided below the screen.
Another feature allows GPS navigation function using the HTC mode. Users can check the map and set routes in the car. The hands-free Bluetooth system means users can also make calls using the car's convenient hands-free interface.
You also have a very convenient phone dock in the car adjacent to the central control. Although no details have been provided, from the pictures available it is evident that the dock will charge your phone apart from keeping it safe.



The Android interface will also tell you better about the cars' state of health, though no details have again been offered. You will no longer need to decipher codes (that is what you get in other cars) to know the problem with the car, you will get clear words stating that to you.
While this is the first car to have this system but the company promises that even other cars and SUVs in its lineup will get it too. And we promise you, similar systems will start appearing in other cars from other manufacturers soon enough.