Popular global social networking service giant Facebook has announced the roll out of the upgraded Facebook app for Google Android based devices. The new version application comes in with a lot of optimisation for the devices along with a host of new features as well as always. But the biggest and the most noticeable inclusion in the new upgrade is the applications ability to download and install upgrade direct from Facebook without even notifying the user.
What it means is that Facebook will no longer be asking users any kind of permissions for installing upgrade files on the devices. Application itself would be able to execute upgradation of the application even bypassing the Google play store services.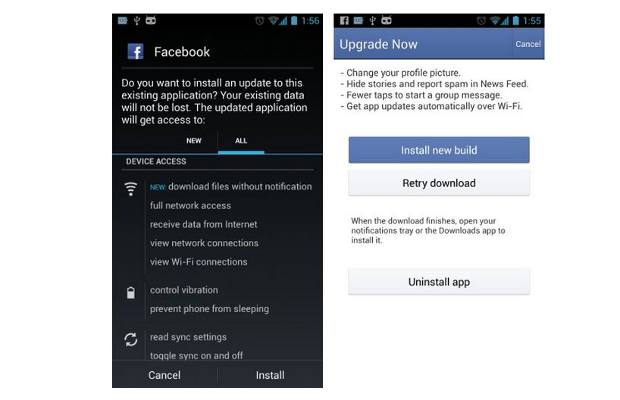 Although logically this will save the users a lot of trouble by bypassing all the permission and manual upgrade preprocesses but could also lead to potential threats as users now won't even be notified about the upgrade and will have to pay data charges.
Along with that users can also now change their profile pictures form the application itself and have the ability to hide stories and can also mark them as spam right form within the application itself.