In a shocking incident, a customer in Noida got a brick in the retail box of the OnePlus 7 Pro, while the product along with the accessories was missing. The customer bought the latest smartphone from Amazon and the moment he opened the box, found brick in the retail box.
The customer told The Mobile Indian that he ordered the base variant of the OnePlus 7 Pro, which comes with a price tag of Rs 48,999. The delivery was scheduled for Friday, i.e. May 24, 2019. However, he said that the phone was not delivered on the said date.
Commenting on the incident, Vikas Agarwal, General Manager, OnePlus India told The Mobile Indian, "Our team is currently looking into this matter."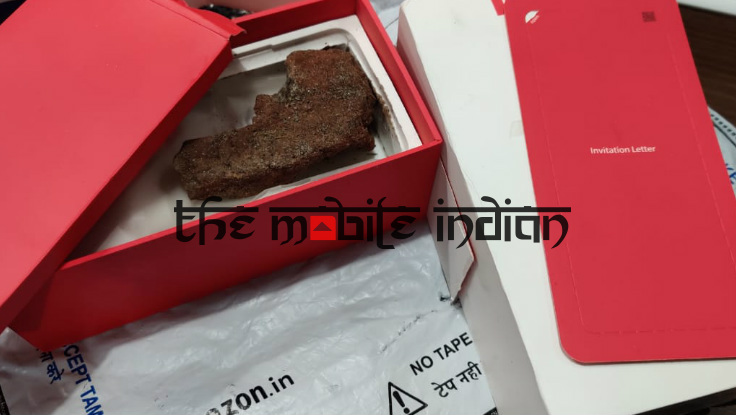 Then on Saturday, the delivery guy called him and asked him if he can deliver the smartphone to the customer. However, the customer said no the delivery person as he has opted the delivery address of his office. Then on Monday, the delivery person handed over the device in the morning.
The customer noticed a small hole in the package of the smartphone. The moment he opened the box, he noticed that the seal was broken and there was nothing inside the box, apart from a piece of brick. All the accessories including the cover, power adapter, USB Type-C cable was gone.
He has lodged a complaint with Amazon and the customer care executive has revealed that they will look into this problem in four to five working days. This is quite shocking that despite several instances like this in the past, people are still indulged in such kinds of fraud. It is high time for e-commerce players like Amazon and Flipkart to bring some strict measures to curb such kind of instances.