The Evernote Android app has received a new update that brings major makeover to the note taking application. The update gives a cosmetic facelift to the app along with the panel swipe navigation feature. With the new look, Evernote developers aim to provide an interface that displays easily readable content and simpler browsing.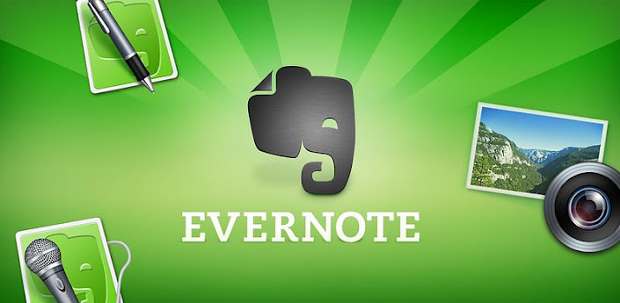 Evernote is one of the best and top cross-platform app meant for note taking for the Android based devices. The developers have also added a new home screen that allows creating notes quickly and also makes finding notes easy. The note list has also been redesigned so that one can easily read each of them and comfortably browse. Also with that, now user's notebook and the shared notebooks will now be unified.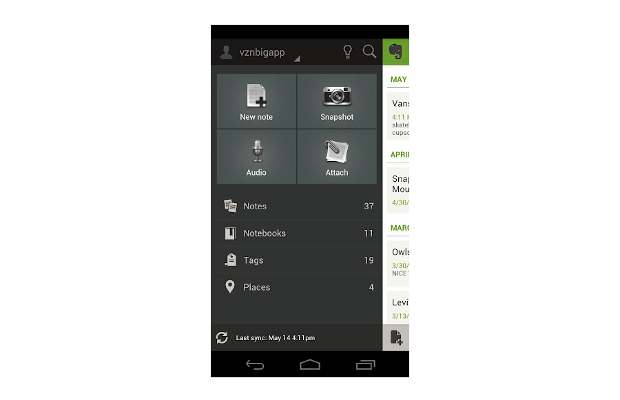 The new Evernote 4.0 app update brings contextual Action Bars for easy access to respective functions. Swipe gesture involving navigation has been implemented which is quite easy to adapt. For instance, swiping right from the note and note list brings the user to the Evernote home screen.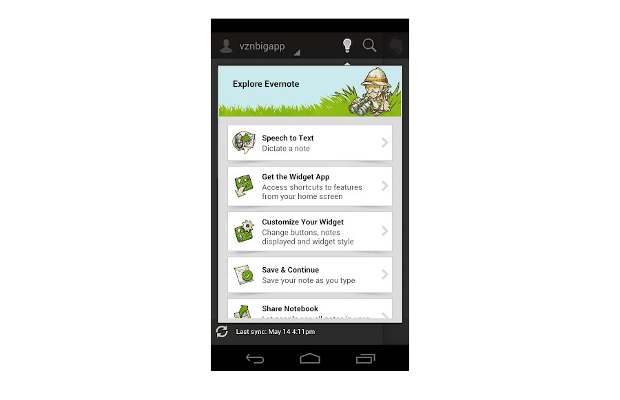 Evernote app's new interface aims to make the stored notes and the content more visually appealing and intuitive to the users. Also it complies and makes it look like the Android 4.0 Ice Cream Sandwich native interface.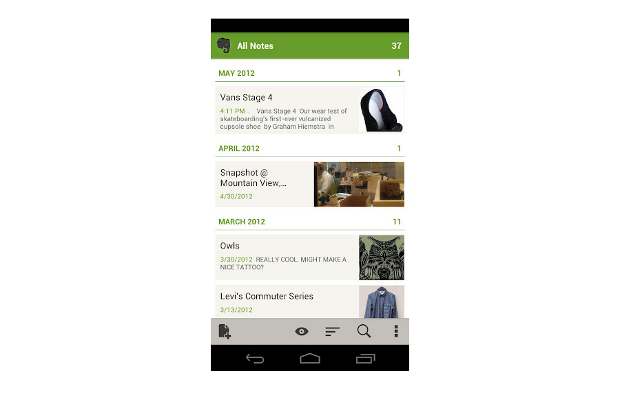 The new Evernote for Android 4.0 app update can be downloaded from Google Play store.