Evernote Food, which allows users to save all the food adventures and memories in one place and integrates Foursquare linking so that users can also add location of the place where dinner or lunch has taken place, has got a new update for Android.
The new update is all about the photos and includes ability to take multiple shots from camera to rearranging the ones you have.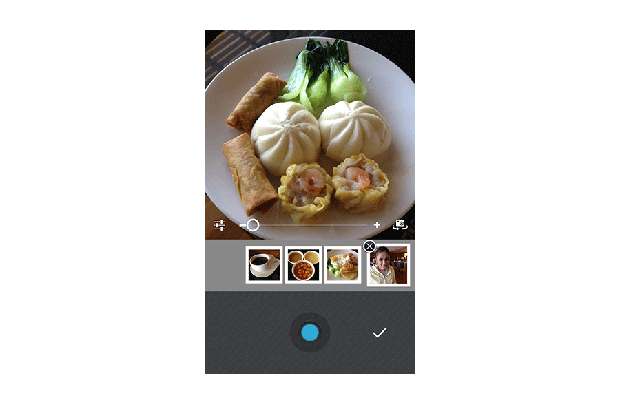 The new Multi-Shot Camera lets you take as many photos as you like without leaving camera mode. After you take a photo, the image flies down beneath the camera, allowing you to snap another photo. Once you're done, all of the photos you've taken will appear inside the meal.
If you don't like an image, you can delete it while still in the Multi-Shot Camera. Simply, tap on the photo, then tap the X.
You can also leave Evernote Food running in the Multi-Shot Camera mode while having your food. That way, as soon as you wake up the phone, I'm ready to snap the next course. No extra taps.
The update also allows one to change the order of images in a meal. To do this, open a meal and scroll down to the Photo List. Tap and hold the image that you'd like to move. It will pop out of the list, allowing you to move and drop it into a new spot. That's it.
Apart from this the update also includes some behind-the-scenes improvements and this time sync and performance has been improved. You can download Evernote Food app from here.