Android maker, Google is reportedly working on a note taking application, like Evernote, which will let users jot down important details quickly through web, mobile web and mobile app interfaces.
Android Police managed to get couple of screenshots of the app, called Google Keep, which was quickly taken offline.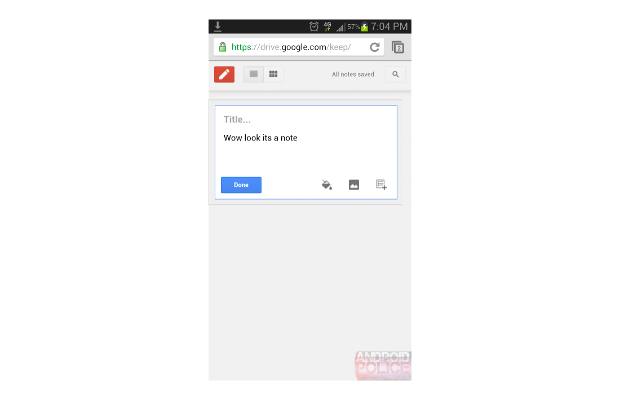 Evernote has been one of the most popular and robust mobile application when it comes to note taking and organising the data on the device. Over the years, Evernote added several features and also released couple of specific applications. But if launched the Google Keep will give Evernote a tough competition.
The Google Keep service will rest under the Google Drive umbrella of application. As of now, the details are scarce. A Google+ user also claimed to have found a string of code in Google Drive that confirms the integration and arrival of Google Keep.
The screenshots of the premature Google Keep service show that the users will be able to create lists and notes quickly through web or mobile web interface. There would be an option in the app to colour the notes, add images and even create list of things one wish to add in the note.
From this we can expect Google to bring this service any time soon.
Image Credit: Android Police