Samsung is planning to introduce more variety in its entry-level Google Android mobile operating system running smartphones.
SammyHub reported reported that Samsung will release an affordable smartphone model GT-B5330 with physical Qwerty keyboard. This phone will most likely will be one of the affordable phones from Samsung with Android 4.0 Ice Cream Sandwich running on it.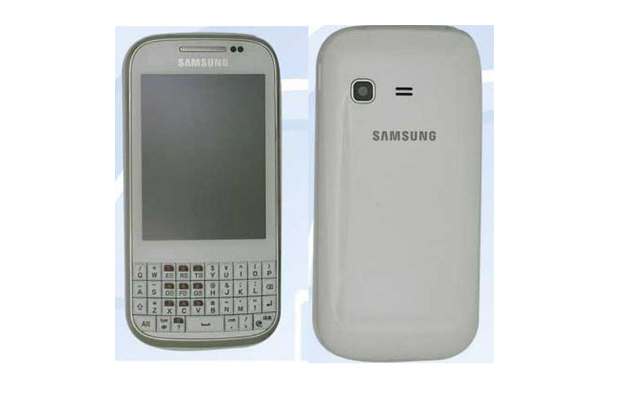 Samsung has introduced new Galaxy Ace Plus as one of the mid-range device and then there were no updates whether the company will launch any new devices for entry level or mid-range segment. But Samsung is quietly working on introducing Galaxy Y Pro's sibling, GT-B5330, which will feature Android 4.0 ICS by default.
The Samsung GT-B5330 will support 3G networks and will carry a screen which appears to be 2.8-inch with 320×240 pixel resolution support. We are not expecting any stellar hardware but the standard 850 MHz mobile processor and 3.2 megapixel camera at the back. Following the same design style found in the entry-level and mid-range devices, the only novel aspect of the GT-B5330 will be the Android 4.0 ICS by default.
There are no details on the pricing and availability of this entry-level device. We expect Samsung to announce this device in coming two to three months.