Ever heard people asking for Colgate when they want toothpaste? This is the case with GPS, one among many global navigation satellite systems (GNSS for short).
Although for now there is no alternative to GPS, which is owned and operated by the United States Air Force, as far as consumers are concerned,a few alternatives are fast emerging.
Russia is building GLONASS, which already works in that country. It is to expand across the world by the end of this year when two of the 24 satellites needed for it become operational.
Another alternative is the European Union's Galileo. Unlike GPS, which was meant for the military and was only later extended for commercial use, Galileo is designed for the public.
Although India has a regional satellite navigation system of its own, called GAGAN, it is built only for aviation. China too is developing its own navigation system which is to be ready by 2020.
Some modern receivers are able to use either GLONASS or GPS satellites, providing more reliable coverage in urban and remote areas as well as indoors. GLONASS and GPS have about 50 satellites at their disposal. In indoor, urban canyon or mountainous areas, accuracy can be greatly improved if both the systems are used together rather than using GPS alone.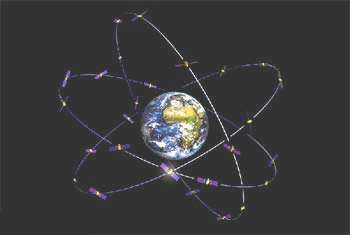 Moreover Russia is thinking of launching better satellites that, it claims, will double the accuracy of GLONASS.
As for consumer devices, CDMA operator MTS has released a mobile phone that uses GLONASS. Russia has also made it mandatory for all cars being sold in the country to include this navigation system.
There are already devices of major vendors such as ST-Ericsson, Broadcom and Qualcomm that support GLONASS along with GPS.
For us in India, the good news is that the Russian government is looking to form a JV for manufacturing GLONASS chips and devices here.
The European Galileo system will be partly implemented with 18 satellites by 2015, and by 2020 it will be fully operational with 30 satellites.
This system too is compatible with GPS. It is meant to provide measurements in metres and gives the height (or altitude) above sea level as well. Besides, it provides better positioning services at high latitudes compared to GLONASS. The recent upgrades to GPS allow similar high altitude accuracy levels.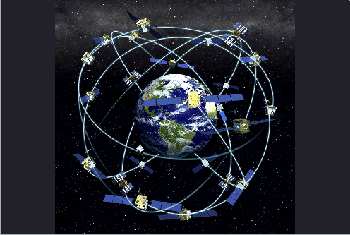 Galileo will also offer a Global Search and Rescue (SAR) function. For this each satellite will be equipped with a transponder, which is able to transfer distress signals from the user's transmitter to the Rescue Co-ordination Centre, from where a rescue operation is initiated. At the same time, the system will inform the user that help is on its way.
This feature is new and is considered a major upgrade compared to the existing GPS and GLONASS navigation systems, which do not give the user feedback.
Other benefits
The new technologies will not only result in more accurate and cheaper navigation; they will also end USA's monopoly in this space.
Multiple technologies also assure backup support, an important feature particularly for the aviation industry, which has had to make large independent investments to ensure safety.