Square Enix's award winning game – Deus Ex: The Fall – is now available for just Rs 55 for Android smartphones and tablets. The game is expected to return to its normal price of Rs 420 after this flash sale ends. Deus Ex: The Fall is an action involving Role Playing Game about former British SAS Mercenary – Ben Saxon.
The Deus Ex: The Fall game is set in the year 2027 which mostly covers an era boastful about advances in science, technology and human augmentation. Ben Saxon plays the role of a former British SAS mercenary who is on a mission to discover the truth behind a conspiracy. The game is about Saxon's fight for survival which obviously includes cinematic action sequences and packs hours of gameplay that can be enjoyed in multiple ways.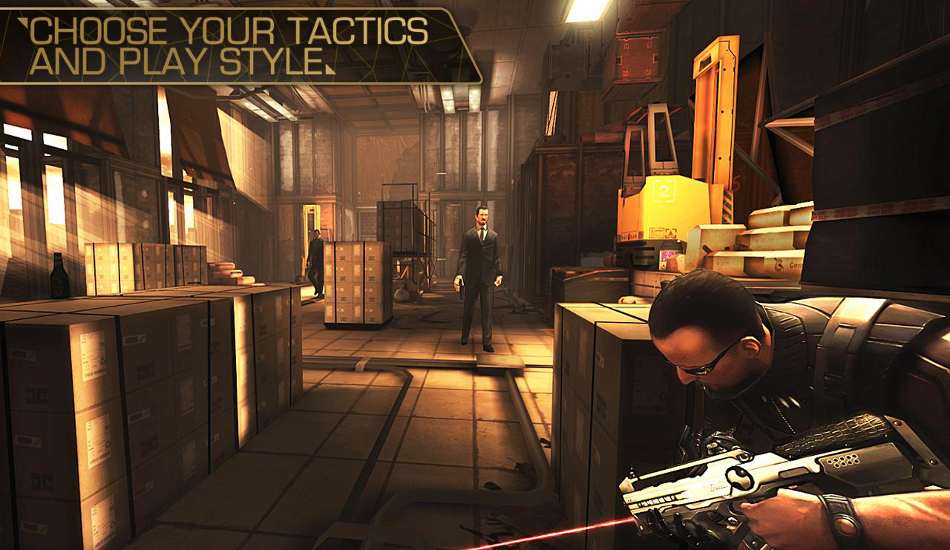 Square Enix has packaged great visuals along with gripping sound and music weaved smartly in an immersive storyline of the game. The user is expected to make the best of the intuitive touch controls even in high impact action combats. There is always a choice – full up front action or play stealth.
Set in the original Deus Ex universe, the game is little short compared to its other installments but promises great action.