Dell has launched a new range of S Series displays, Inspiron AIOs, an improved XPS 15 notebook and a newly coloured variant of the XPS 15 2-in-1 convertible, all PCs being powered by Intel's 8th Generation Core processors. All devices will be available a little later this month in the US and will be followed by a global release in the coming weeks.
The new XPS 15 laptop starts at $999.99 (approx. Rs 65,000) which is exactly the same price as that of the Inspiron 24 5000 AIO, while the Inspiron 27 7000 is available for a much cheaper price of $849.99 (approx. Rs 55,000). The Inspiron 15 7000 2-in-1 Special Edition and the Dell XPS 15 2-in-1 are both globally available for $1,299 (approx. Rs 84,500) with the S Series Monitors set for a launch for a starting price of $199.99 (approx. Rs 13,000). The Inspiron 22 and 24 3000 AIOs are the cheapest of the computing bunch with a starting price tag of $399.99 (approx. Rs 26,000).
Dell XPS 15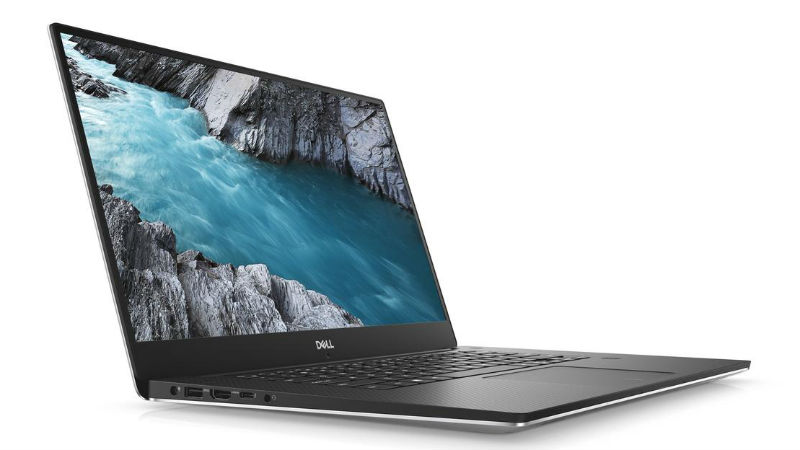 Dell has just unveiled its most powerful flagship XPS 15 notebook which might resemble its predecessor from the outside but now packs the latest six-core Intel 8th-gen Core processors with NVIDIA's GTX 1050Ti GPU. The new ultrabook offers a sharp 4K UltraHD 15.6-inch display that boasts a 100 percent off the Adobe RGB colour gamut. The Dell laptop offers Windows Hello sign-in features with the integrated fingerprint sensor with connectivity options including HDMI 2.0 and Thunderbolt 3.
Dell XPS 15 2-in-1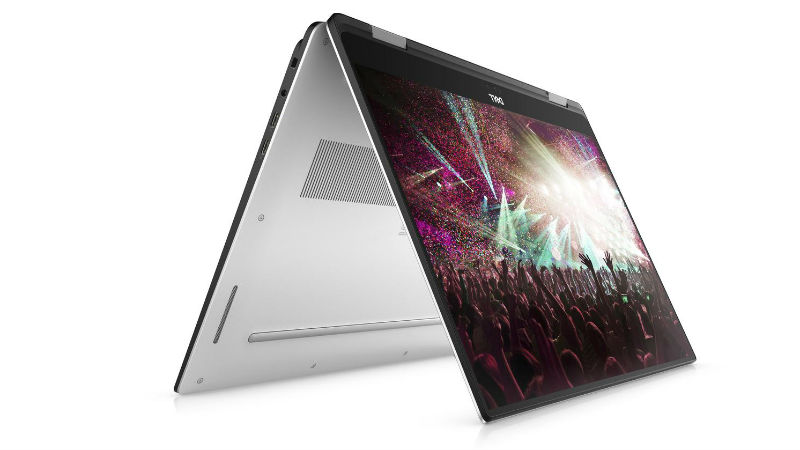 Unveiled during CES 2018, the XPS 15 convertible has a slim form factor with a thickness of 16mm at its most thick side and is now available for a global sale. Featuring an almost bezel-less 4K InfinityEdge display, the company claims that the XPS 15 2-in-1 is the world's thinnest 2-in-1. There's a new Onyx coloured variant which will be released across the globe while the Silver version will only be released in some markets next month.
Inspiron Special Edition and All-in-One series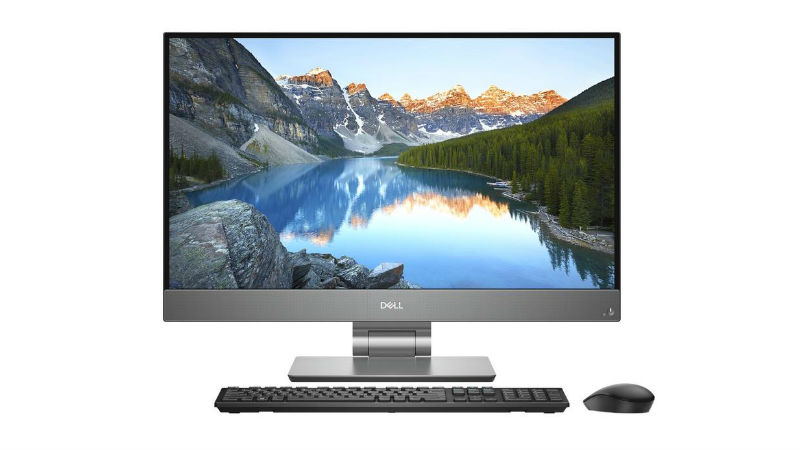 The Inspiron 15 7000 2-in-1 gets a new Special Edition black coloured variant that now features a Core i7 processor with NVIDIA MX130 GPU and 16GB of DDR4 RAM. The devices packs in a 4K Ultra HD display with full Dell Active Pen support for seamless touch controls.
Another device in 7000 series in the new Inspiron 27 7000 All-in-one which offers NVIDIA GTX 1050 GPU coupled with the most recent 8th-gen Intel Core processors. The AIO sports a 27-inch 4K Ultra HD InfinityEdge display with minimum bezels on three sides except for the bottom chin. In its highest configuration, the Inspiron 27 7000 AIO will pack a 1TB HDD, a 256GB SSD and Windows Mixed Reality Ultra DDR4 memory.
The relatively cheaper Inspiron 24 5000 packs a smaller 23.8-inch InfinityEdge display with similar configurations as to that of Inspiron 7000 series but instead of a 4K display, the machine features a Full HD screen. Users can still conveniently log in to Windows Hello using the optical IR camera or Cortana's voice recognition feature.
Coming off as the most affordable All-in-one machines in the lineup are the Inspiron 22 and 24 3000 AIOs which is designed for entertainment and basic computing offering up to 16GB of onboard storage, DDR4 RAM, and GeForce MX110 GPU. Designed in Black and White colour options, the AIO display offers a premium look with edge-to-edge 21.5-inch and 23.8-inch FHD IPS display that offers wide-angle viewing. There are built-in speakers with Dell CinemaSound support for an ultimate entertainment experience in a cheaper form.
Dell S Series Monitors
Dell has launched three varieties of edge-to-edge monitors in sizes of 23-inch, 24-inch and 27-inch all of which feature dual HDMI ports and a pair of 5W speakers that are finely tuned by Dell's CinemaSound and Waves MaxxAudio technologies. The S Series monitors will be available for a starting price of $199 (approx. Rs 13,000) all the way to $329.99 (approx. Rs 21,500).
While the Inspiron 27 7000 and 24 5000 AIOs will be exclusively made available in China starting April 17, all other variants, as well as the new XPS 15 lineup, will start selling in the US. The S Series monitors are currently available globally on the company's official website.