Datawind, the inventor of the world's cheapest tablet computer 'Aakash', has invited the student community in India to submit their innovative 'software applications' for collaboration. This was announced by Suneet Singh Tuli, chief executive officer Datawind in Toronto, Canada today.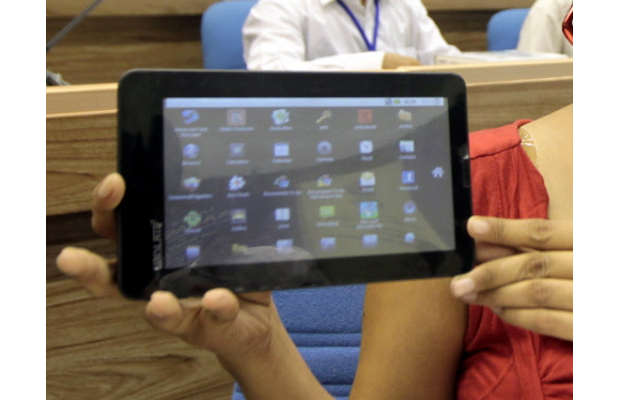 Speaking about the prospective collaboration with the students, Suneet Singh Tuli said that the top application providers would have their applications pre-loaded in millions of UbiSlate devices.
"We are announcing the Student App Innovation 'App ki App' contest for which we are inviting students to submit their innovative apps to us. The best five applications will get an award of Rs 1 lakh each, apart from getting a share of the advertising revenue from these applications. This would allow these students to start their entrepreneurial journey." said Tuli.
"We have received a great response from students for the UbiSlate tablet, which priced at Rs 2999 would fulfill the dream of a majority of the Indian population to own a computing device and access Internet. I am confident that we will receive innovative ideas from students across India. This initiative will give students an opportunity to be a part of history, as the next billion users join the internet age", added Tuli.
The last date of submission for entries is 20th February and the final app submissions are due by February 29th. For more details about the contest please visit our website for this competition aapkiapp.com.
Datawind's UbiSlate is an upgraded version of its cheaper version &#151 the Aakash tablet. It comes with Android 2.3 operating system, Cortex A8 700 Mhz processor, 256 MB RAM, 3200 mAh battery, WiFi, GPRS and even SIM (phone) functionality. Besides, Datawind is also planning to provide internet access at a nominal price of just Rs 99 per month.
Commenting on the need for internet, Tuli said, "Internet is not only a tool for communication but also very important for advancing commerce. The times when tablets were a fashion statement for the elite are past us. We break-even the trade-off between usability, information and affordability."
"UbiSlate is an effort to break the barrier for the common people of India and give them an opportunity to provide the necessary tools to their children and make them qualified enough to compete in the wider world," added Tuli.