Zenga TV, which provides mobile TV services in India, has tied up with BAG Network to stream its Darshan 24 free to mobile and web users globally.
Darshan 24 is a 24 hour spiritual channel that will telecast from places like Tirupati Bala ji, Shirdi, Sidhivinayak and Maha Lakhmi (Mumbai), Hanuman Mandir and Shani Dham (New Delhi), Shiv mandir (Ujjain and Varanasi), Shish Ganj and Bangla Sahib Gurudwara (New Delhi), Jain Mandir Tijara and Mahavir ji, Ajmer Sharief and Nizamuddin Dargah.
Commenting on the partnership, Shabir Momiin, chief executive officer, Zenga TV, said, "Darshan 24 being a spiritual channel and many of us wanting to visit various Yatras and Dhams, we will now have ready access to telecast from important religious places on our mobile phones and laptops."
RK Arora, chief executive officer of broadcasting, BAG Network, said, "Though a recently launched channel, Darshan 24 has caught the interest of our viewers. With this tie-up with Zenga TV we are sure that devotees will not miss live telecast from various Dhams and spiritual places that Darshan 24 showcases. Through this tie-up Darshan 24 will reach devotees all across the globe who can now watch their favorite guru speaking live on their phones."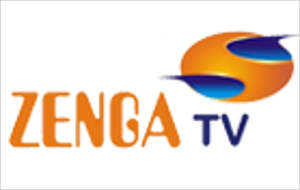 With this partnership any consumer with a GPRS/3G/WiFi enabled handset and connection can point his browser to Zengatv.com and watch Darshan 24. Users can also download a service launcher from the WAP portal. Apart for Darshan 24, the other two channels of BAG Network i.e. E 24 and News 24 are also available on Zenga TV.
Zenga TV services are accessible at all leading mobile networks such as Idea, Vodafone, Airtel, Aircel, BSNL, MTNL, Reliance and Docomo, as well as on the web.
You just have to go to zengatv.com.