Videotex International-owned Daiwa has unveiled the affordable D65SWM18 semi-automatic top-loading washing machine in India to bring the convenience of washing machine down to a budget crowd. The Daiwa D65SWM18 will be available in a shade of maroon for an asking price of Rs 7,599 across leading stores in Punjab, Uttar Pradesh, Haryana and Delhi.
Expanding its range of consumer electronics, the Daiwa washing machine will be able to cater 6.5 kgs of laundry on a top-loading design, thus making it easier for a user to dump their clothes onto the machine. Not only is the construction durable, the top loading portion comes with a transparent plastic lid, allowing users to view the process.
There's a Dual Roto Rub Pulsator which forces the Daiwa washing machine to attain high speeds of rotation and thus making room for lower drying time. The inbuilt Lint filter erases hard dirt that's sticking to your clothes and captures lint as well.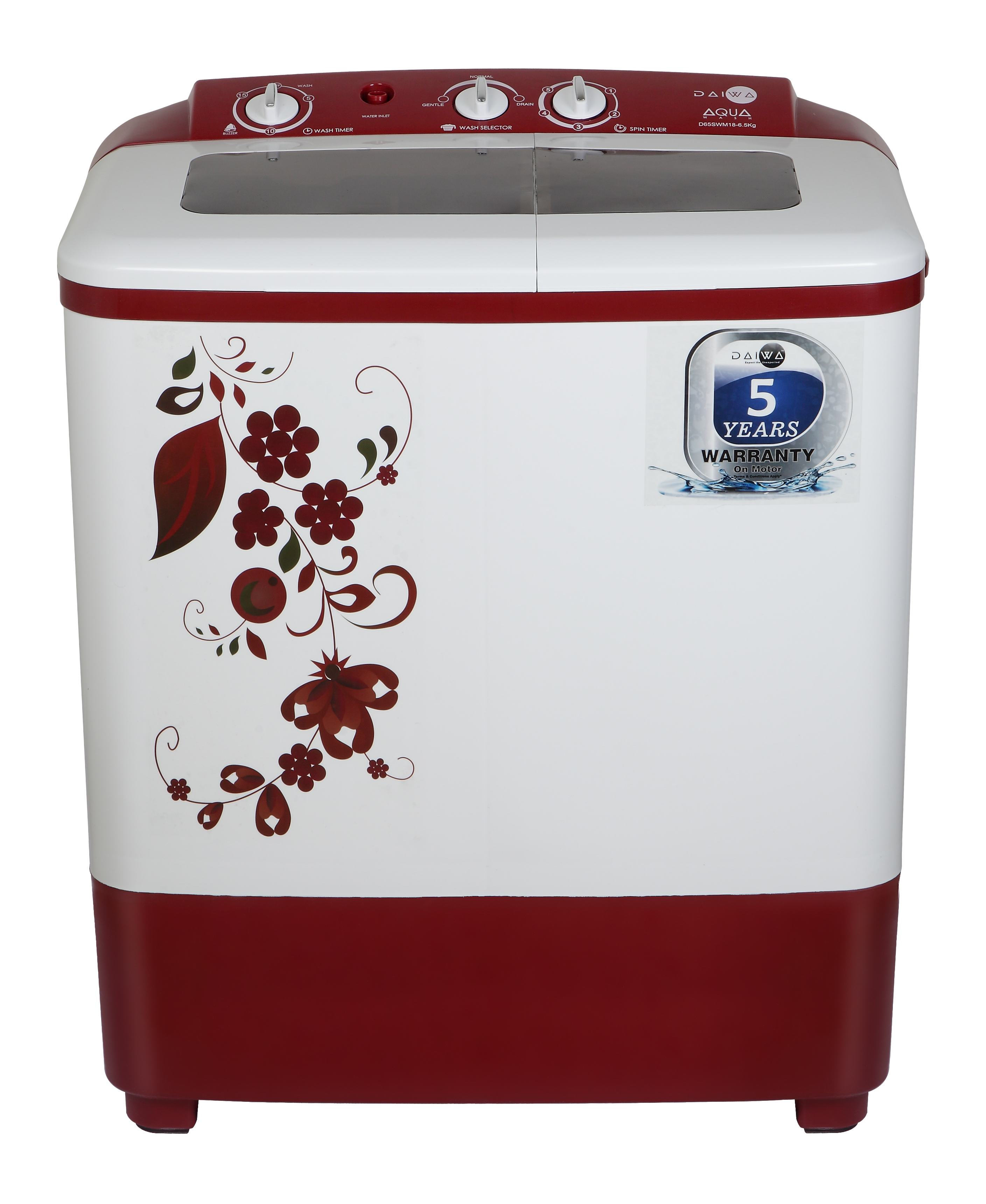 In addition to washing, the D65SWM18 introduces a set of thermal protectors that prevent the motor from getting overheated and damaged due to resistance. The construction which is possible through a rust-free body with high-quality plastic allows the washing machine to be rugged and durable for a long time.
Daiwa's D65SWM18 Washing Machine is available for a retail price of Rs 7,599 and can be purchased across offline stores in Delhi, Punjab, Haryana and Uttar Pradesh.