Apple introduced the iPhone 5s smartphone with new Apple A7 mobile SoC with 64-bit micro-architecture support. Now Intel is gearing up to bring mobile chips with 64-bit micro-architecture support for the Google Android platform. CNET reported quoted Hermann Eul, generation manager for mobile and communications group at Intel, saying at Investor Day that the company is working on 64-bit Bay Trail mobile chipset for both Windows and Android platforms.
The battle for the mobile chipsets will enter next level with the race for the 64-bit micro-architecture supporting mobile processor. Intel is working on the Bay Trail mobile processors that will support 64-bit technology. Currently, Intel's x86 instruction sets supporting mobile processors are hardly seen in the products available in the Indian market.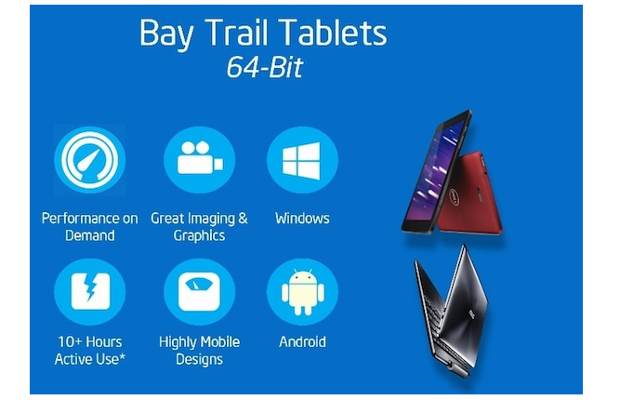 Hermann Eul reportedly stated that while most of the 64-bit efforts have been aimed at Windows, Intel is very much interested in bringing 64-bit computing over to Android as well.
However, when it comes to consumers – how excited are they when it comes to 64-bit technology trotting Android smartphones and tablets. One of the key questions is: Will the 64-bit technology create a massive difference in performance compared to current generation chips?
By next year, we can expect to see more mobile chipset makers jumping in to the 64-bit technology supporting mobile chipset bandwagon.