Samsung with the unveiling of its new Flagship device the Samsung Galaxy S4 took the world by surprise, not just because the phone features some nice hardware specifications, but also because the device has got some really nice features that users can use in their daily lives as well.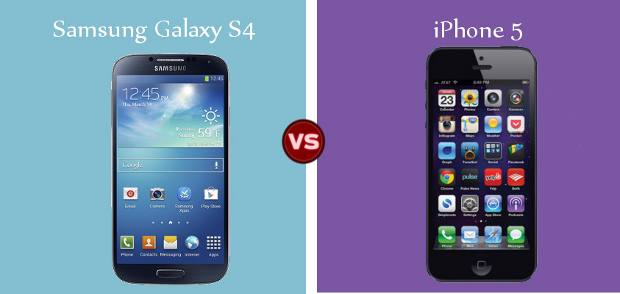 Joining the Full HD resolution display club, the Samsung Galaxy S4 is by far the most hardware superior smartphone available in the market today. While apple fans might not agree to this statement, we decided to bring a head to head comparison between the two devices to put an end to questions and allegations.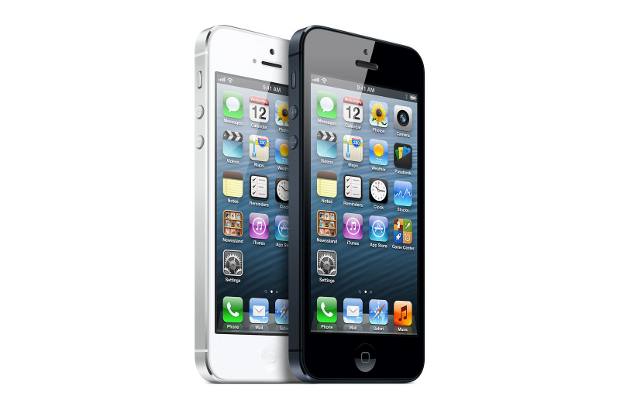 Both the flagship devices offer the best of best hardware and have features that could even put the bigger computers to shame. So here's how the two titans stand against each other.
Design and dimensions
By bumping up the display size by another 2 millimetres, the Samsung Galaxy S4 comes with a full HD 1080p resolution in a 5 inch display. But even with this, Samsung has tried not to bulk up the device and has adopted a slim bezel design to make the device as comfortable as possible. With the iPhone 5, Apple stepped into the 4 inch display based smartphone segment and while the iPhone 5 is the biggest iPhone, it is still the smaller Smartphone as compared to the competition.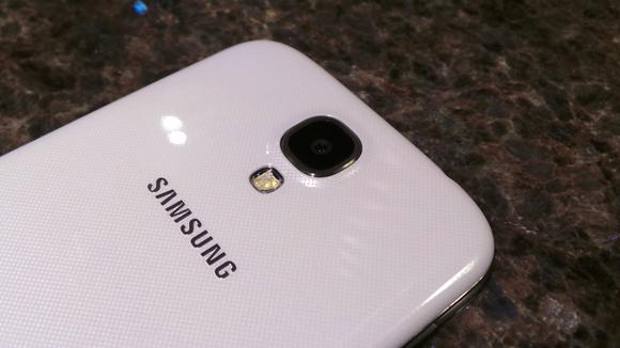 Design wise Samsung has adopted the same old, but very popular design which carries on from Galaxy SII to Galaxy note 2, but only slimmer. The Apple iPhone 5 has an anodized aluminium back plate with a glass top, making it lightweight as well as more durable. The front side remains the same-with Retina Display.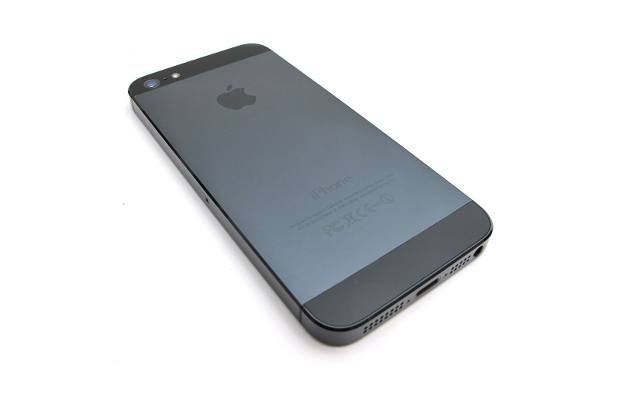 The Apple iPhone 5 is 7.6 mm thick but compared to the 7.9 mm thick Samsung Galaxy S4, it is marginally thinner. The iPhone 5 is about 58.6 mm wide, whereas the Samsung Galaxy S4 is 69.8 mm wide, with a 5 inch display compared to a 4 inch one on the iPhone. When respect to weight, the iPhone 5 weighs 112 grams as compared to 130 grams on the Samsung Galaxy S4 and so is lighter.
Hardware
The Samsung Galaxy S4 features a 5 inch Super Amoled touchscreen display. This LCD display supports multi-touch sensitivity of up to five points and supports 1920 x 1080 pixel resolution natively. The Apple iPhone 5 features a 4 inch Retina Display with IPS panel and a 1136 x 640 pixel native resolution. The iPhone 5 packs 326 pixels per inch in terms of pixel density, whereas the Samsung Galaxy S4 gets a higher 441 pixel density.
Samsung Galaxy S4 houses an Octa core processor, which is the first ever of its class for mobile devices. It involves 1.6 GHz Cortex A15 based quad core processor for performance, along with a 1.2GHz Cortes A7 based quad core processor for power savings coupled with 2 GB RAM. This processor is coupled with PowerVR SGX 544MP3, which supports full 1080p HD video playback and richer 3D graphics games. On the other hand the Apple iPhone 5 features the new dual core Apple A6 mobile processor clocked at 1.3 GHz and coupled with a PowerVR SGX 543MP3 powerful graphics chip to support the Retina display.
Samsung Galaxy S4 offers 16/32 and 64 GB on board storage and a memory card slot capable of holding up to a 32 GB memory card. Compared to that Apple offers iPhone 5 in 16 GB, 32 GB and 64 GB storage options – all at different prices and with no memory card slot.
Both smartphones support LTE networks and 3G networks to deliver faster data connectivity. Both smartphones offer dual band WiFi (802.11 a/b/g/n) at 2.4 GHz and 5.0 GHz. Both also offer Bluetooth 4.0, but only the Samsung Galaxy S4 will allow transferring files over this protocol. Samsung Galaxy S4 has a Near Field Communication chip, which is absent in the iPhone 5, but will not make any difference since its not being used on a mass scale.
Camera
Apple has used the a five element lens on the 8 megapixel image sensor and has f/2.4 aperture that has been tweaked to offer best images with near-zero shutter lag. The images are crisper and better than on the iPhone 4S and the iPhone 5 is capable of recording full 1080p HD video and can also edit them on the phone. There is a 2 megapixel camera in the front that is good for a 720p HD FaceTime video chat and high quality portrait photos.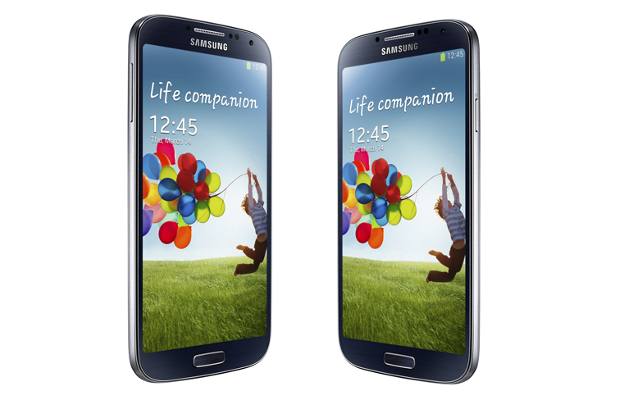 The Samsung Galaxy S4 on the other hand gets a 13 megapixel image sensor with LED flash, auto focus and image stabilization. The sensor and optics information is not fully available right now so we won't be commenting anything on that.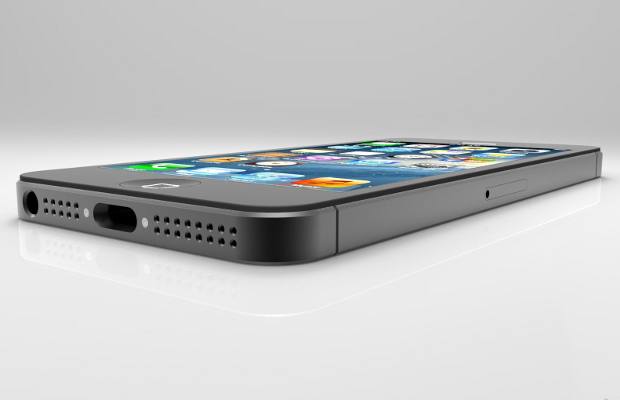 Samsung Galaxy S4 is also capable of recording full 1080p HD video and can be edited on the phone itself. Samsung has added a 2 megapixel camera in the front for self portrait shots and supports dual video chats too.
Operating system
Based on Google's latest Android Jelly bean 4.2.2 operating system, the Samsung S4 gets the best of both words with Samsung's touch wiz user interface on top of it. Users will enjoy regular upgrades and fixes while all services and applications will be available for them .
Apple with its iOS 6 started off on a very bad note indeed, with not many Google services being made available to its users and the malfunctioning Apple maps just made things worse. But the later decision of accepting the mistake and allowing Google services made a lot of difference and brought the smile back to many user's faces.
Battery
Apple has packed a non-removable 1440 mAh battery, which is much less for the hardware it utilizes. But this can be overcome with a battery case or extended solution.
The Samsung Galaxy S4 relies on a meaty 2600 mAh battery pack that will give it some longer time in backup plus the bigLITTLE architecture based processor is likely to enhance power savings for the device as well.
Finally
Apple's philosophy has been to make the device fit in the user's palm while offering them all the best features optimized for the devices, but the mistakes on the operating system part are not forgivable. But applications like Siri which unfortunately do not work well in India due to several reasons are things really worth looking out for.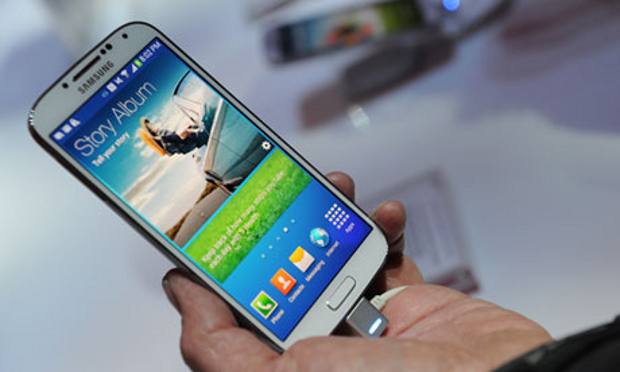 The Samsung Galaxy S4 on the other hand comes with best in class hardware, latest operating system plus new features, such as auto scroll and extended smart stay, which have only been improved with time. The full HD display is a real plus and along with that the company has tried making it as slim and sleek as possible to be fit for regular users as well.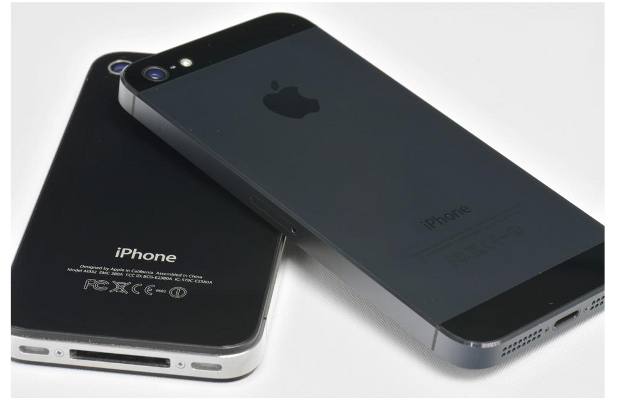 Price of the Samsung Galaxy S4 is one thing that will govern its demand and we seriously hope Samsung has some good numbers up its sleeves for this.