Royal Philips Electronics of the Netherlands, the brand associated with consumer electronics, has launched an Android based portable media player – the Philips GoGear Connect 3, during the Consumer Electronics Show 2012 happening in Las Vegas, USA. The media player will be available for sale in various countries starting April this year.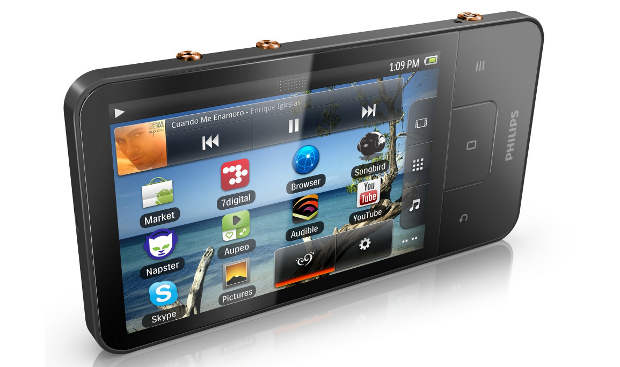 The player was originally showcased during the IFA event in Berlin last year but at that time the company did not mention anything about its availability.
Philips GoGear Connect 3 is by far the most advanced product in the Go Gear series. The Go Gear Connect 3 is based on Google's Android Gingerbread 2.3 and features WiFi option for seamless internet connectivity. The device can be used to access hundreds of applications on the Android Market. The Go Gear Connect 3 features a 3.2 inch capacitive touchscreen which is capable of playing 720p HD videos as well.
Boasting the best of Philips' sound technology including Full Sound, Sound Personalistion and Surround for Movies, it delivers superior sound that the Philips Go Gear range is popular for.
The Go Gear Connect 3 also comes with the PC software Philips Songbird, an easy-to-use program that makes syncing music from PCs hassle free. Plus, there is no need to sort your music library to find the perfect tracks – just pick one, click the 'Like Music' icon and the software will instantly build a smart play list basis the users preferences.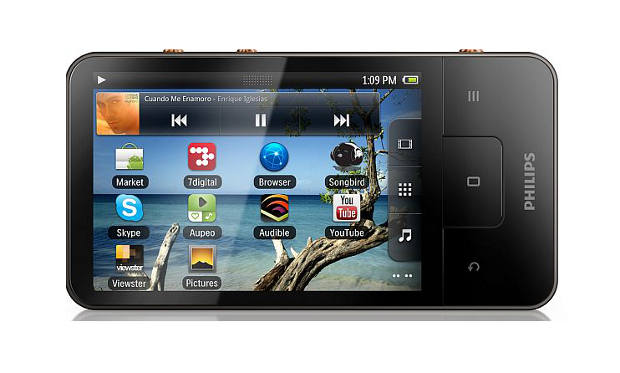 The Philips Go Gear Connect 3 also DLNA capable and with the help of the Philips 'SimplyShare' app, it allows users to play multimedia content on a variety of Philips and third party DLNA enabled products such as Network Music Players, WiFi enabled photo frames, wireless speakers, home cinema systems and television sets as well.
To compete against other popular portable media players like the Samsung Galaxy Player and the Apple iPod, Philips GoGear Connect 3 will be making its way to different markets starting April this year.
Along with the GoGear Connect, Philips has also announced the launch of an Android headset as well. This headset is designed to deliver a customised, hands-free experience specifically for Android users. Users can customise their headset to have full functionality of controls for their individual Android device.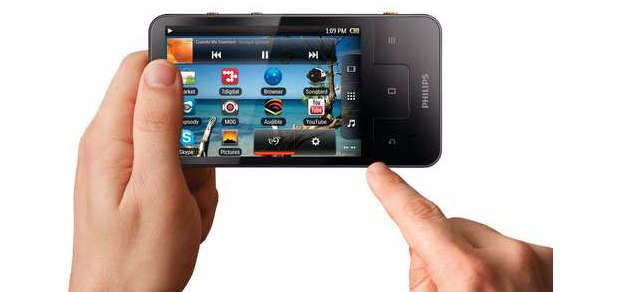 Philips is offering a free MyHeadset app for Android users for ease of use. This headset will be made available by mid 2012 in various countries across the globe.
Pricing details of the media player has not yet been revealed but we hope to get more information on that front from the company soon.