Lenovo has announced two new tablets – IdeaPad S2 10 and IdeaPad K2, running Google Android tablet operating system at the Consumer Electronics Show 2012 in Las Vegas, US. Lenovo has been kind enough to load Android 4.0 Ice Cream Sandwich on both new Ideapad S2 10 and IdeaPad 2 tablets.
Both new IdeaPad tablets are successors of the previous generation IdeaPad S1 and IdeaPad K1 but with better hardware as well as software.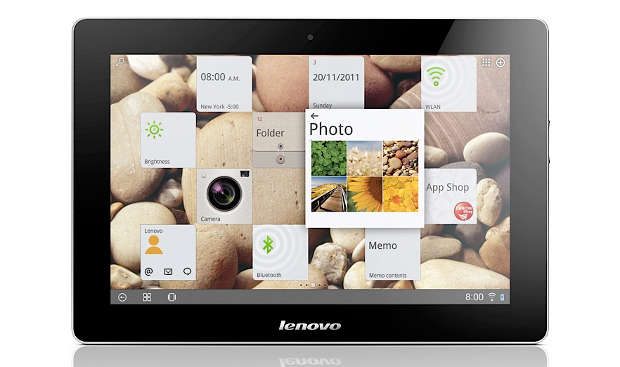 The new Lenovo IdeaPad S2 10 comes with mere 8.69 mm thickness but weighs 580 grams. Featuring 10.1-inch capacitive touchscreen IPS panel display, IdeaPad S2 10 supports 1280×800 pixel resolution natively. With nice big touchscreen display, the IdeaPad S2 10 houses a dual-core 1.5 GHz Qualcomm Snapdragon S4 MSM8960 mobile processor that is based on the company's new microarchitecture dubbed as Krait.
IdeaPad S2's dual-core mobile processor is paired with 1 GB low power memory and Solid State Drive (SSD) of up to 64 GB which ensures faster boot-up and file processing times. Lenovo will offer 16 GB, 32 GB and 64 GB storage options with IdeaPad S2.
The IdeaPad S2 10 will run the Android 4.0 Ice Cream Sandwich tablet operating system with Lenovo's new Mondarin user interface. This tablet will also support a special keyboard dock with internal battery that adds up to 9 hours of battery life to the tablet.
At the back of IdeaPad S2 lies a 5-megapixel camera with autofocus which is expected to be capable of recording 720p HD video considering the support of powerful graphics. There's a front facing 1.3 megapixel camera to support video calling and video chat. Yes, the tablet supports a SIM slot and can hook it to the 3G Networks. Of course it will support WiFi and will feature range of ports &#151 micro USB, micro SD slot, micro HDMI, SIM card slot and 3.5mm audio port.
The IdeaPad S2 10 tablet promises 9 hours of battery life and if one hooks it up to a dock, it can run for over 18 hours.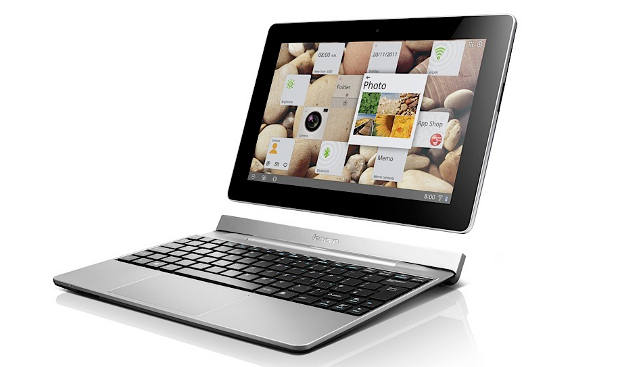 In November 2011, The Mobile Indian reported about Lenovo's upcoming IdeaPad K2 tablet running quad-core Nvidia Tegra 3 mobile processor and a full 1080p HD native resolution support. The same tablet was displayed at the CES 2012 as IdeaPad K2010 albeit for the China region only.
Engadget, who claimed to get its hands on the IdeaPad K2010, said that it was still under development on the software front. The tablet is most likely to be released at the IdeaPad K2 for rest of the world.
The IdeaPad K2010 features an IPS panel built 10.1-inch touchscreen display that supports 1920×1200 pixel resolution natively. Indeed it is going to be one of those full 1080p HD native resolution supporting tablets for this year.
Under the chassis, IdeaPad K2010 houses a quad-core Nvidia Tegra 3 mobile processor that promises smooth 1080p HD playback. The tablet flaunts a 4-speaker surround sound system to complement the graphics capabilities. At the rear lies an 8-megapixel camera (supposed) that can easily record a neat 720p HD video at 30 frames per second.
IdeaPad K2010 runs Android 4.0 Ice Cream Sandwich tablet operating system which is still under works with Lenovo, possibly for implementing the new Mondrian user interface. Lenovo hasn't officially announced this tablet for any region as yet.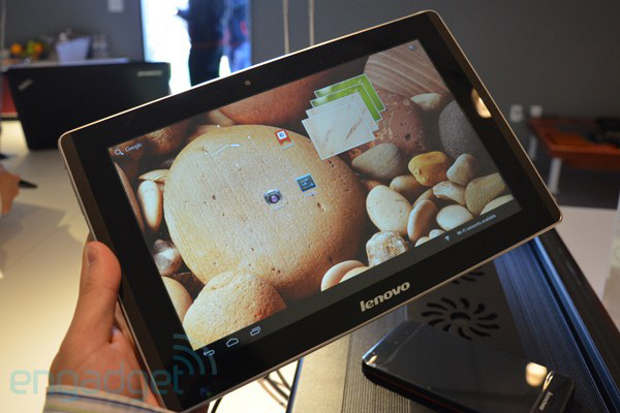 No pricing details about the tablets were available but it's been told that the IdeaPad S2 10 will be released worldwide later this year.