Last week The Mobile Indian reported about the Intel Medfield based prototype in works. Now a website spotted an Intel Medfield running Lenovo K2110 prototype tablet at the Consumer Electronics Show 2012 in Las Vegas, USA. This Lenovo K2110 tablet features 1.6 GHz Intel Atom 'Medfield' processors and runs Android 4.0 Ice Cream Sandwich.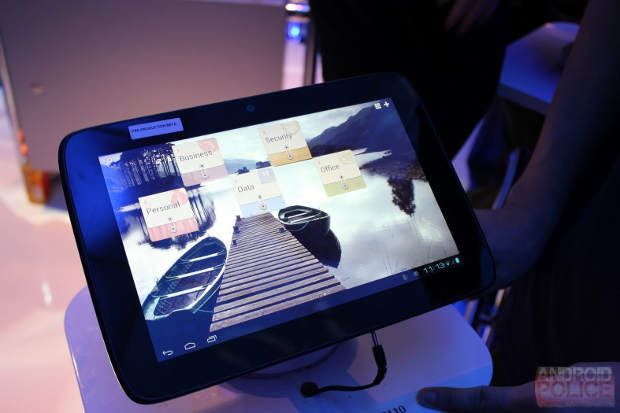 Intel refers to the mobile processor meant for Android-based smartphones and tablet with the codename &#151 Medfield.
The Lenovo K2110 tablet looks almost like the Intel Medfield prototype previously reported. Both tablets have similar rounded corners. A front facing camera is in the center of top bezel when the tablet is held in landscape mode. This Lenovo K2110 tablet has a 10.1-inch touchscreen display and is merely 8.9mm thick.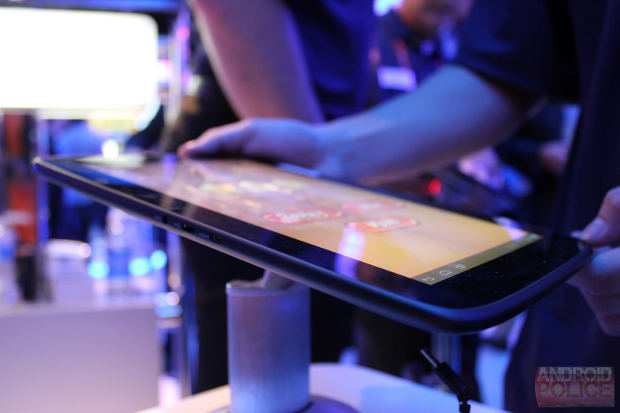 Intel Medfield mobile processor running at 1.6 GHz clock speed resides in the 8.9mm thick form factor. This Medfield processor would be branded under the Intel Atom family but no details on the model number as yet. For instance, the Intel Medfield chip for model is referred as Atom Z2460.
The Lenovo K2110 was labeled as pre-production/beta prototype and was running Android 4.0.1 Ice Cream Sandwich update with a layer of Lenovo's new Mondrian user interface on it. Of course, this is a prototype with number of changes that can be expected when the final product comes out.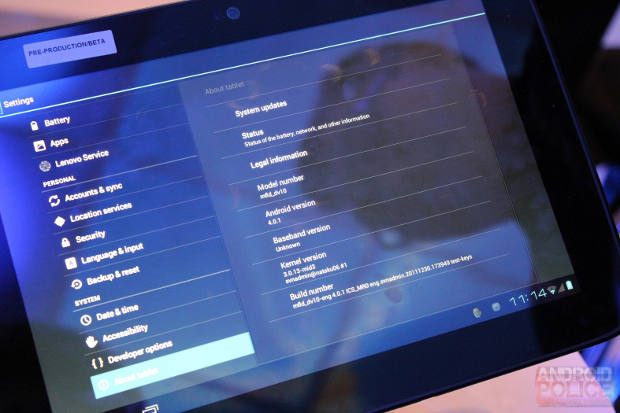 As of now, there is no word on when Intel and Lenovo are expected to formally launch the Lenovo K2110 tablet.
Images by: Android Police