Apart from enjoying every moment with friends and family this Holi, it is indeed necessary to capture those moments. What better way than using your smartphone to quickly capture those moments. However, the photos may not come out as good as you imagine so adding bit of filter and effects would certainly make them stand out than the bunch of photos that your friends will upload on Facebook, Flickr or Twitter after Holi.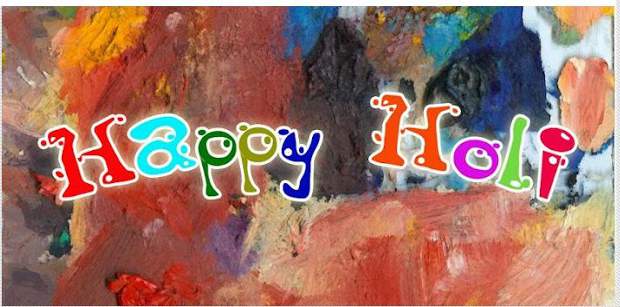 Several apps that claim to enhance your images are available for all mobile platforms and each platform has its topper. So we have chosen top camera apps for each of the popular mobile operating systems – Android, iOS, BlackBerry, Windows Phone and Symbian. The list comprises of free apps as well as the apps that are worth paying for.
###PAGE###
Camera360 Ultimate (Android)
Many might be looking for an HDR (High Dynamic Range) effects on an Android device just like Apple has added for the iPhone 4. The Camera360 Ultimate app stands for its name and provides most possible imaging solutions for the Android smartphones.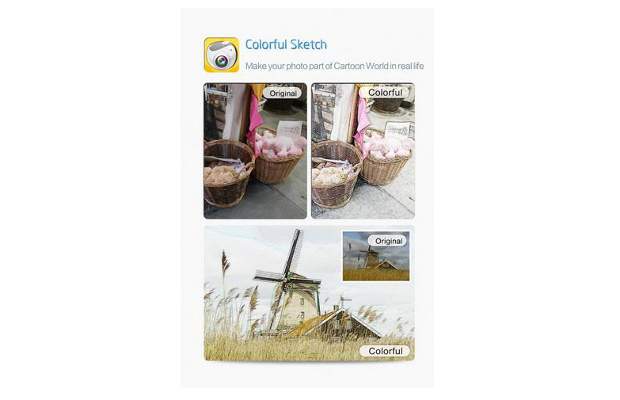 The app has just received a revamped user interface, bringing in a new photo processing engine. This app has divided different effects in to separate modes. For instance, the Scenery Mode allows taking photos as art painting, movie poster, or an outdoor promotion. Prank around with the Ghost, Surrealistic Black and White painting, and other effects listed under the Funny mode. This app lists the effects as the photography mode before capturing image. It also provides selective focus and grids.
We are aware that this app has issues with number of Android OS based smartphone but for many devices, it just works fine. With constant updates to fix the bugs, Camera360 Ultimate is the best camera app one could ask for free.
Go to the Android Market to download the Camera360 Ultimate.
###PAGE###
Instagram (iOS)
For iOS devices, the Instagram is like a cult and must-have application for making the best of the smartphone's camera. Bearing the live preview for filters and effects, Instagram comes with a social network of its own and lets the newbie connect with the professionals to gain photography tips.
Users can either take a new image using this app or take the existing images from their stock images and then add filters or effects on them. The app packs a nifty list of attractive borders and effects to make the images more interesting. Users can also manipulate the depth of the field of the images by linear or radial tilts.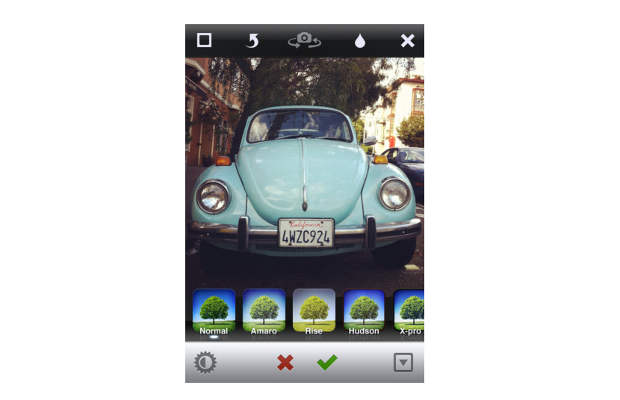 This app allows users to upload the manipulated image directly on the Facebook, Twitter, Flickr, Tumblr, Posterous and FourSquare. Now you know how iPhone and iPod owning Instagram users have been photo-bombing your streams.
Best part of this app is that it is free to use and also lets the user gain likes from other users to feel motivated for clicking more photos. Now you can gather your group of friends or family drenched in coloured water for memorable portrait using Instagram.
Awarded as one of the best apps on the iOS platforms, the Instagram can be downloaded from the Apple App Store.
###PAGE###
PhotoStudio (BlackBerry)
The PhotoStudio has hit the gold and come out of Public Beta couple of weeks ago and is now available to three generations of BlackBerry platform – BlackBerry 5 OS, BlackBerry 6 OS and BlackBerry 7 OS. Berry Blow's PhotoStudio is one slick photo editing app that brings effects, editing, framing, and applying batch effects for photos on the BlackBerry smartphones.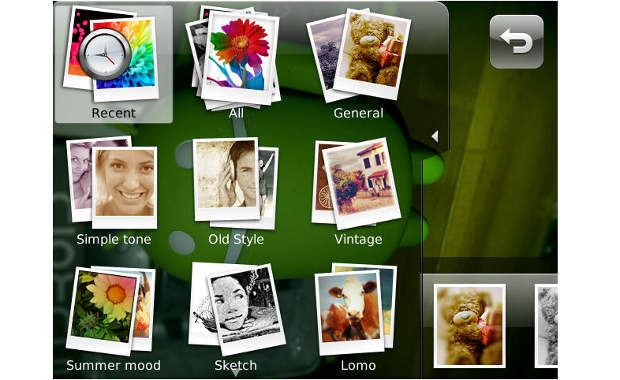 The user interface of the PhotoStudio App is very basic and quite simple to adapt. The menu drawers that show up at the bottom or can be pulled from the side of the screen are translucent. The translucent bar at the bottom offers 11 important features usable to edit the photo. These features have self explanatory names – Effects, Frames, Change Colours, Brightness, Contrast, Hue, Saturation, Resize, Rotate, Crop and Red Eye.
By default, the PhotoStudio free version comes with one effects' pack installed and more can be bought by purchasing the PRO version of the application. The app allows adding several effects on the same photo so you can tweak it till you get desired result.
The PhotoStudio app is available for free download from BlackBerry App World here.
###PAGE###
Pano (Windows Phone)
Panoramic photo lovers can make best of their new purchased Windows Phone smartphone and take a nice image of people playing Holi. The Windows Phone version of Pano has been directly ported from its iOS version and thus has similar features.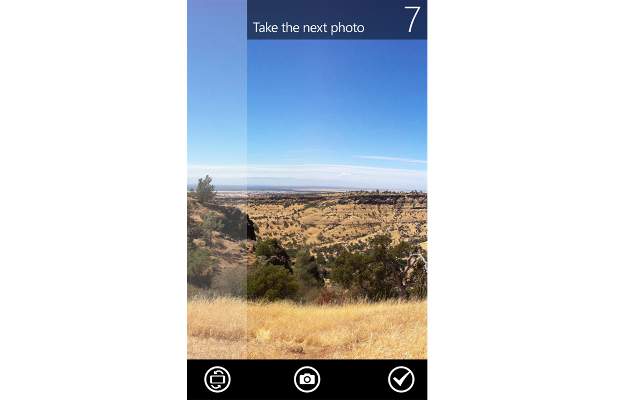 The Pano allows taking panographic photos. At a time, one can take up to sixteen images to form one great panoramic photo. Easy to understand and adept user interface which comes along with a guide that will help you take panoramic photos perfectly.
The app automatically stitches the photos together without giving the obviously visible stitch lines. Pano app is available in the Windows Marketplace at an affordable price of Rs 160.
###PAGE###
Camera Lover Pack (Symbian)
Own a Symbian Phone but wish to apply effects like other smartphones?
Then choose the Camera Lover Pack which offers fancy effects and filters in one package. The collection of filters and effects will certainly amaze you for it includes Panorama, Retro, Artistic Capturing, burst mode capture and even funny effects on the images.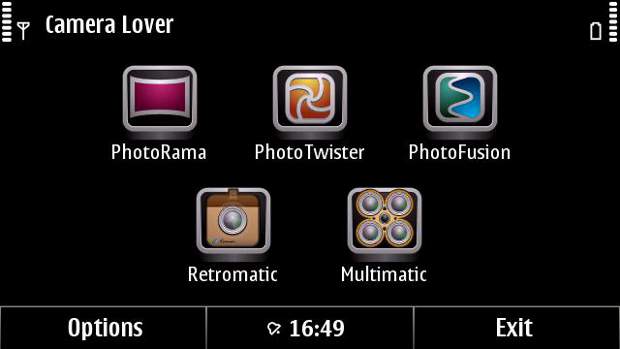 Enjoy clicking cool and funky images with the Camera Lover Pack that is available just for Rs 50 from the Nokia Ovi Store.