To bridge the digital divide, public sector telecom operator BSNL recently launched the extremely low cost tablet bundled with its connection. BSNL tablet, Penta IS701R, is manufactured by Noida based Pantel Technologies, is a Wifi model, and is priced at Rs 3,499.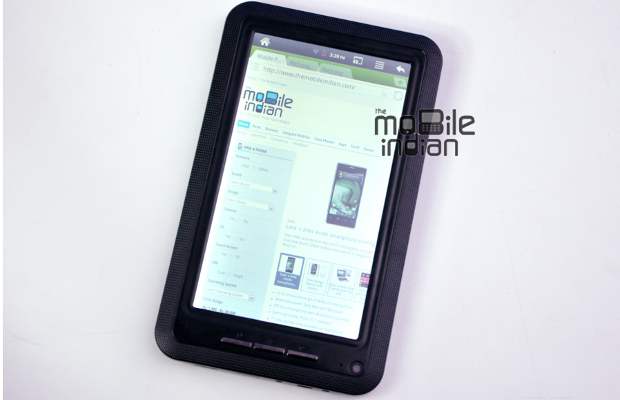 The Mobile Indian got hold of BSNL's entry level model, Penta IS701R which comes with a bundled data plan of 5 GB for 60 days, after which consumers can recharge the same plan for Rs 750.
Here we bring the first impression of the device.

###PAGE###
Specifications
Penta IS701R is a WiFi-only tablet with Android 2.3 operating system, a 1 GHz processor and 256 MB of RAM. Its 7 inch resistive touchscreen has 800 x 600 pixel resolution and a 16:9 aspect ratio.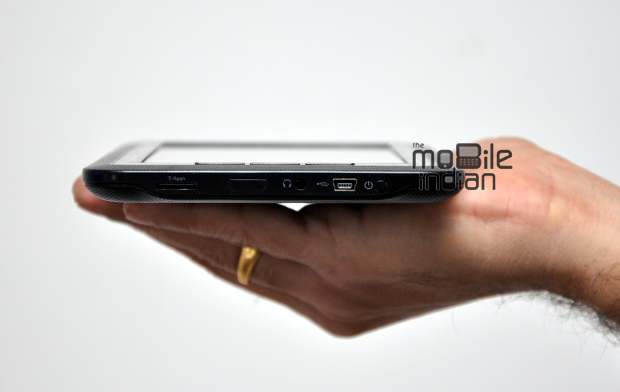 Though the review piece which The Mobile Indian got didn't had HDMI port but the company officials said that the tablet which will be available in market will have an HDMI port through which it can be connected to a TV.
The tablet has a 3000 mAh battery and 2 GB internal memory that can be expanded through a micro SD card. It has a VGA front facing camera and a micro USB port that can be used to connect data card and to charge the device.
###PAGE###
Look and feel
As compared to other low cost tablets in the market, Penta IS701R looks somewhat better in terms of specification but the foam factor or design looks similar to other tablets available in the market. It has a plastic body and a textured finish for better grip. The tablet has four physical buttons; three on the front panel – refresh, home and menu; and one on side panel for power on and off which doubles up as a screen lock button.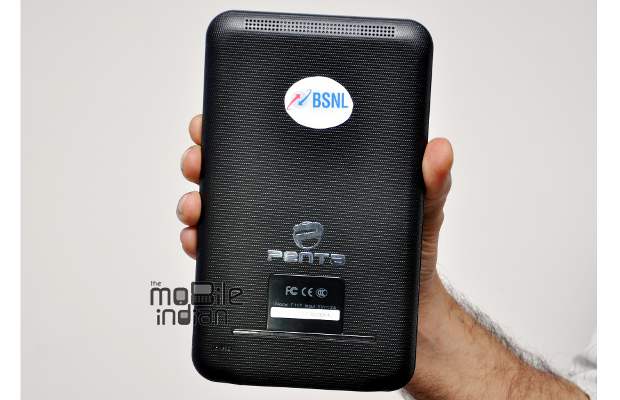 Penta IS701R has a VGA camera on the front panel which can be used for video conferencing, but the quality is average. For connecting the headset it has a 3.5 mm jack and expandable memory slot which can be expanded to 32 GB.
###PAGE###
Performance
The device which The Mobile Indian got had an average response to touch. The response to swipe was frustrating as one had to press the finger harder to get the response.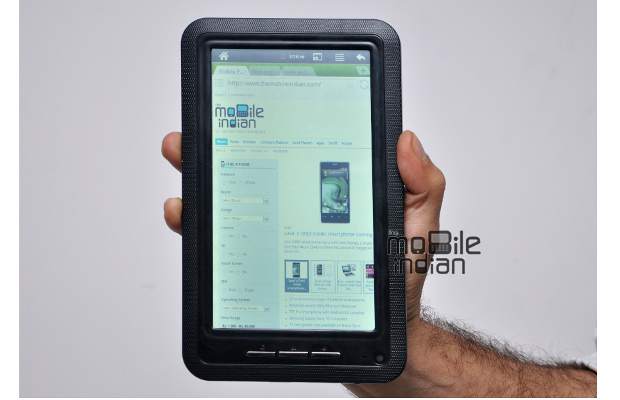 Apart from this, Penta IS701R doesn't have a physical volume rocker button that means if you are using any app and want to control the audio you have to first go to the home screen and access the volume control icon, placed at the top right corner of the tablet. Also, for the short time that we charged the tablet, its back panel (under which the battery unit is placed) heated up a lot.
BSNL Tablet supports popular file formats like .doc, .docx, .pdf, .pptx, MP3, WMA and .RM.
We didn't face any issue while accessing the internet on Wifi mode or touch keyboard. As a matter of fact touch experience with keyboard was quite nice.
###PAGE###
Conclusion
At Rs 3,499 Penta IS701R is a decent device for customers who are plunging into the world of tablets for the first time. There is nothing amazing about the device except the HDMI port.
We will be able to write about its multitasking capabilities and battery back up after doing a full-fledged review.