German luxury car brand BMW has launched an app of its magazine for the iPad users. The BMW magazine app will offer a comprehensive multimedia brand experience to readers, above and beyond the printed version.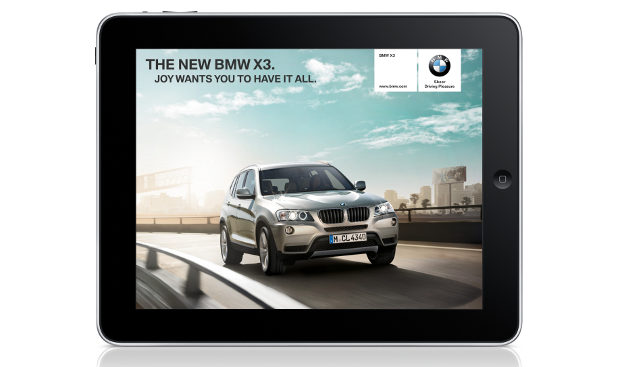 BMW magazine is the official magazine of the German luxury car brand.
The app comes with photo series, videos and sound files along with a 'Find the Pair' game that adds value over the print magazine. You can tap, turn, tilt and swipe your way through lively mix of themes. Plus, there are video clips, animations and direct links to the internet for interactive reading, viewing and listening pleasure.
The BMW Magazine app will have another application – Mobile Car Configurator, inside it. With Mobile Car Configurator will also be available for iPad users from the Apple App Store. Its Indian version will be available from April 2012.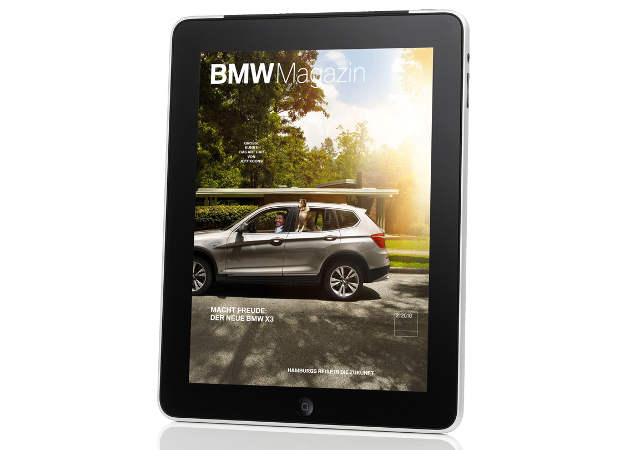 With Mobile Car Configurator, you can personalise a BMW car by using a wide range of parts inventory like colour, upholstery, wheel rims and more. So if you are planning to buy one BMW car, this app will be of great help.
Visitors at the BMW pavilion at Delhi Auto Expo 2012 will also be able to connect to their online friends and share their offline experience by using the BMW Connect Card. Using the Radio-Frequency Identification (RFID) technology, the BMW Connect card will enable visitors to connect to their Facebook account and post their pictures or 'Like' their favourite BMW cars on their Facebook wall.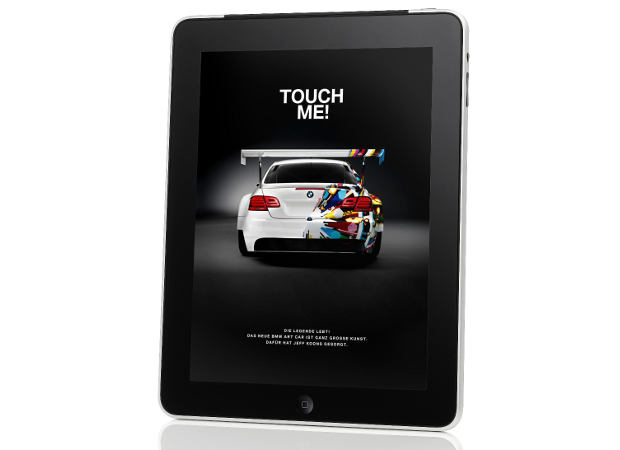 The BMW Pavilion will also allow guests to download content directly on their phones via Bluetooth. As soon as Bluetooth is switched on, it will connect visitors to the BMW network inside the BMW pavilion and provide options to download wallpapers and videos of BMW cars.