Research In Motion, the manufacturers of BlackBerry range of devices, is preparing a new update that will bring a host of features like Android apps and SMS capability to the PlayBook tablets, according to a report of Crackberry.
The website quoted the changelog of PlayBook OS 2.1 which it has reportedly managed to get. Please note that changelog of a project contains all the details of changes made to the project.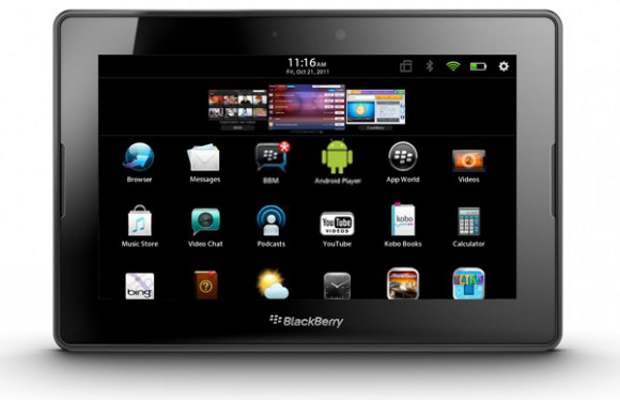 The list of improvements in the upcoming OS version is not a small one. Firstly there are huge improvements made to the Android player of PlayBook. The RIM tablet will no longer run converted Android apps inside a single application space. The applications will now appear individually in the task switcher just like native PlayBook apps. Android apps will also have access to the cameras along with which support for in app purchases as well for a more holistic approach.
Text messaging (SMS) functionality has also been added in the PlayBook upgrade and will be accessible via BlackBerry Bridge. Bridge has also been improved to meet the need of data for the applications so that data will be pushed via WiFi whenever available regardless of your phone's data connection setting.
There is also an improved IMAP (Internet message access protocol) support in the PlayBook's email app which, along with the calendar and contacts apps, also available is the new portrait mode. With IMAP support, PlayBook users can now directly send e-mails to others from the tablet itself using WiFi network.
Besides the existing PlayBook tablets, the report has also sheds some light about features of RIM's upcoming Blackberry 4G. According to the report, the PlayBook 4G will support both video calling and Android applications. There will be more flexible folder synchronisation too.