After slashing prices of several BlackBerry smartphones, Research In Motion (RIM) has now re-launched its Curve 8530 in India for Rs 11,990, almost 12 per cent lesser than its previous price of Rs 13,500. Incidentally, Curve 8530 is the CDMA version of BlackBerry's popular GSM device – Curve 8520, whose price has recently been deducted to Rs 8,999 from its earlier price of Rs 10,990.
According to PTI, which reported this, RIM is also mulling to launch more CDMA smartphones in India.
"Smartphones are getting popular day by day, but a majority of these are on GSM technology. While CDMA mobile phones have been popular, there is a very little choice for consumers when it comes to CDMA smartphones. And that is why we are re-launching Curve 8530," RIM India head of CDMA business, Francis Jose was quoted as saying by the news agency.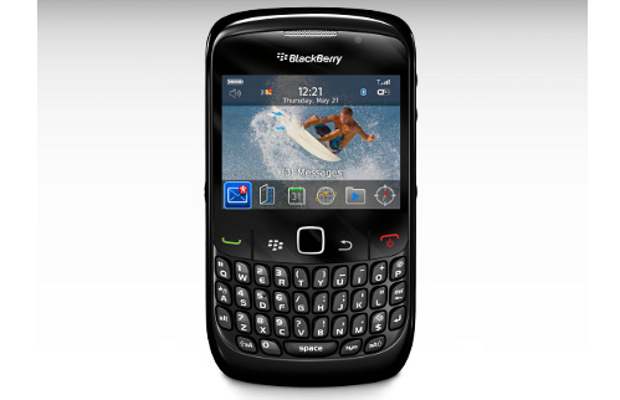 "This will not only help users who are looking at more smartphone options for CDMA, but will also ensure that more CDMA users can move to smartphones," Jose further added.
Couple of days ago, RIM has slashed prices of its several smartphones including Curve 8520, Curve 9360, Curve 9380 and Torch 9860.
Now, BlackBerry Curve 8520 is available for just Rs 8,999 from its earlier price of Rs 10,990 while the price of Curve 9360 has been reduced to Rs 18,990 from Rs 20,990 and Curve 9380 costs Rs 16,990 (old price Rs 19,990). RIM has also slashed the price of its Torch 9860 from Rs 29,990 to Rs 21,990.
About Curve 8530
BlackBerry Curve 8530 comes with a 2.46 inch screen with Qwerty keypad and an optical trackpad. It has BlackBerry OS 5.0 operating system with 528 Mhz processor, 1150 mAh Li-ion battery, 2 megapixel rear camera, and 32 GB expandable memory option.
Besides, it has WiFi, Bluetooth, and GPS with A-GPS support.