Beam Money, a mobile wallet service provider in India, has launched its iPhone app, called Beam Wallet. The free application will enable iPhone users to use Beam Money facilities across India.
Beam Wallet is a safe and secure application as data is not stored on the mobile. The service allows remote payments, telecom and DTH recharge, rail, air and bus bookings, cinema tickets, utility payments etc. Meanwhile, Beam Money has also assured to add more financial transaction services to the app in the future.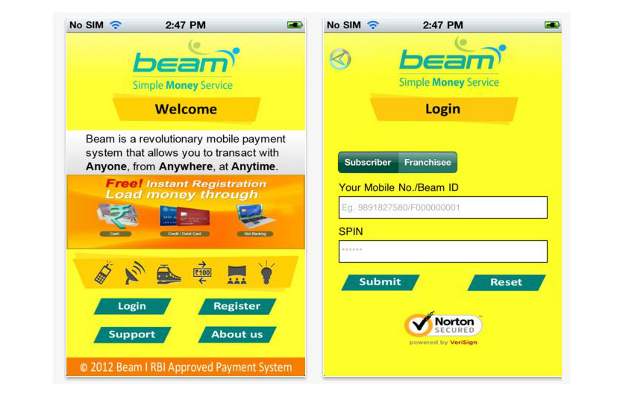 Anand Shrivastav, chief managing director, Beam Money said, "With an increasing section of Indians becoming tech-savvy and acquiring smartphones, it is vital for us to make our services available at different points of use equipment with underlying thought of bringing convenience and delight to our customers. In view of our constant endeavour to innovate services; we have launched Beam Wallet for iPhone users. We intend to offer convenience and ease of transacting anytime, anywhere with anyone irrespective of their device."
The Beam Wallet application is available for free from the iPhone app store. The application will also guide you on how to use the service.
Beam claims to have more than 50,000 partners across India, with a reach to more than 1.4 crore customers. Beam competes with services like Oxycash and NGPay which also offers mobile wallet services independent of mobile operators. Airtel also offers a mobile wallet service under its Airtel Money brand.