Qualcomm has released a special application – Snapdragon BatteryGuru, for extending the battery life of Google Android based devices. The Snapdragon BatteryGuru is currently under beta stage and is aimed at the Snapdragon chipset running Android devices. The app basically monitors the usage pattern and thereby automatically configures different settings of the device that will result in longer battery run time.
This Android app requires all sorts of access to the system for monitoring different apps, activities and usage pattern of the user. The app runs in background while "Learning" stage to monitor the user's usage pattern. Based on that, the app automatically enables-disables certain settings such as WiFi, NFC or other options as and when required to conserve battery life. Of course the user can manually configure those settings but isn't it amazing that an app will help you do the same without having to fiddle with the settings?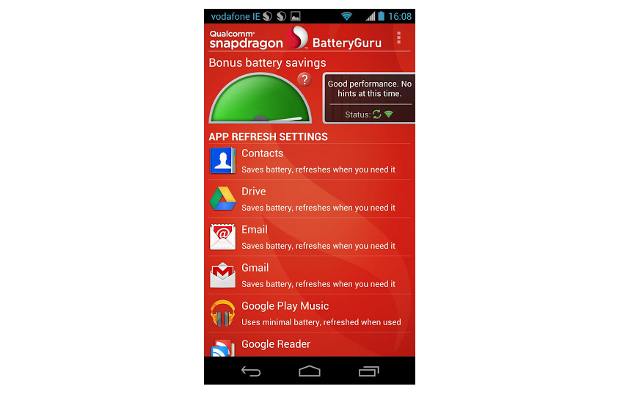 There is an Android app called – Llama that offers location profiles where in user can tweak up the settings in the Android device to set different profiles for making best of the device. However, this app aims mostly in location awareness and not necessarily provides longer battery life.
If you own a Snapdragon chipset based Android device, download and try out the Qualcomm Snapdragon BatteryGuru Beta app from the Google Play Store.