A month after introducing the ATH-CK200BT Wireless In-Ear headphones for Rs 4,890, Audio-Technica has expanded its Bluetooth headphone range with the launch of the Audio-Technica ATH-S200BT Wireless headphones. The ATH-S200BT Wireless headphones will be available in India for a price of Rs 5,990 through offline and online channels.
The ATH-S200BT headphones are over-the-ear headphones which sit comfortably on the outside of the ears providing comfortable fit and noise isolation. The over-the-ear headphones come with 40 mm drivers and touch controls on the left earcup which will allow users to answer calls and operate music playback on phones.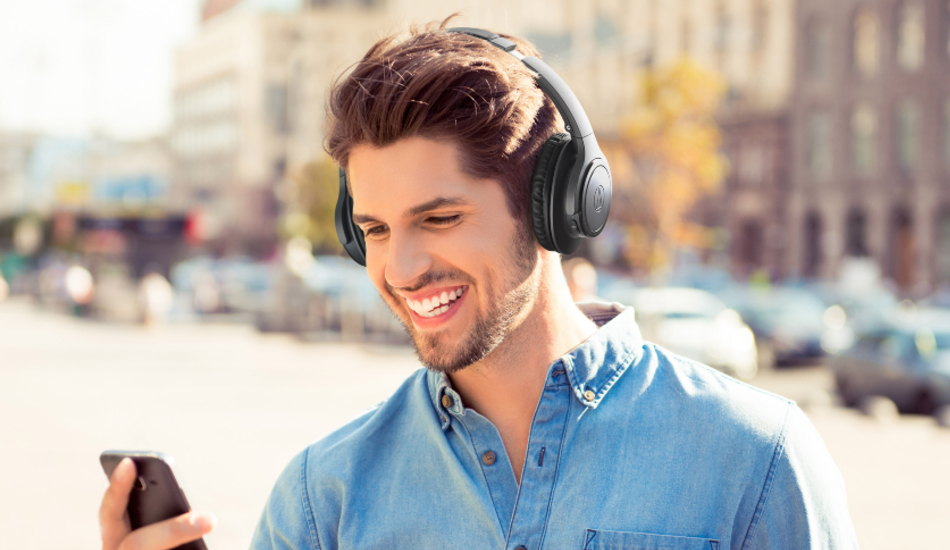 Audio-Technica's ATH-S200BT comes with a compact fold-flat design and offers Bluetooth connectivity to wirelessly play audio. The device offers a battery life of 40 hours on wireless users with a standby time of 1,000 hours. It can be charged through the included USB charging cable.
The Audio-Technica ATH-S200BT Wireless headphones are available in black, grey/blue and white colours for a price of Rs 5,990 through the company's authorised distributor RPTech India, offline and online.