Few days ago Phandroid reported that Asus is working on the next version of Nexus tablet, which is to be called as Google Nexus 10. Now popular Twitter account, EVLeaks has also posted screenshots of the Google Nexus 10 tablet.
Samsung and Google worked together to bring three major Nexus experience delivering devices – Nexus S, Galaxy Nexus, and Nexus 10 tablet. Last year, Google worked closely with Asus to introduce the Nexus 7 tablet as an affordable option.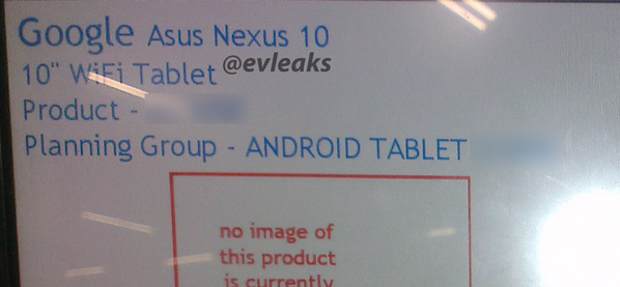 Now Google and Asus are reported of working together to bring the Nexus 10 tablet. Judging by Google's recent plans, the Nexus 10 tablet might be little affordable compared to last year's model. Google has also opted for the Qualcomm Snapdragon processors in the Nexus experience delivering devices. Hence we place our bets on the quad-core Qualcomm Snapdragon 800 to reside in the Nexus 10 tablet. Other than that, the display resolution may get bumped.
Google is expected to announce the Nexus 5 smartphone and we can expect to see the new Nexus 10 tablet at the same event later this month. Google will also share more details on the new Android 4.4 KitKat update.