There is no dearth of interesting devices at Consumer Electronics Show this year, and one such device has been announced by Asus, called the Transformer Aio.
While earlier iterations of Transformer named devices from Asus converts between tablet and laptop, this one converts between a large PC and very large tablet, running two different operating systems.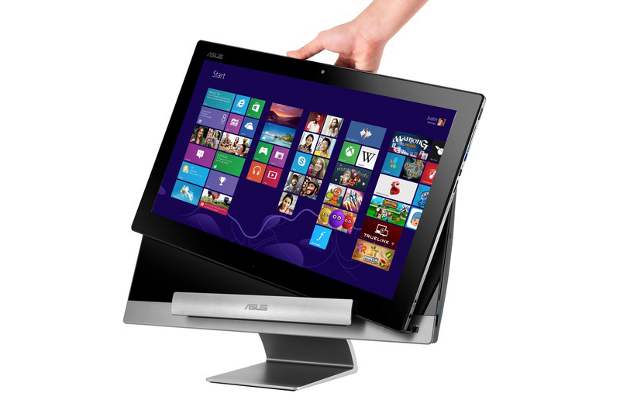 The 18.4 inch tablet runs by Android 4.1 operating system and the Tegra 3 quad-core processor, however when attached to the cradle or placed near it, it runs on Windows 8 operating system and becomes a full-fledged all-in-one personal computer.
Considering its huge size, Asus has placed a handle at the back of the tablet to make it easy to carry it around, however how easy it will be to live with tablet as a portable machine is highly debatable.
Asus will start shipping the Transformer Aio by this March, but has not announced its price but is likely to be cheaper than Intel powered Asus Transformer devices.