Asus Padfone 2 coming tomorrow, India launch not confirmed
By: Rahul Gupta, The Mobile Indian, New Delhi

Last updated : October 15, 2012 5:30 am
Like the first Padfone, this Asus Padfone 2 too is basically a combination of two devices - a smartphone and a docking station.
As we told earlier, the much touted smartphone-tablet hybrid device, Asus PadFone 2 is set to be launched tomorrow. However, there is no word from the company regarding its launch in India as yet.

Notably the first Asus PadFone was launched in India recently in September this year, almost four months after it was made available in other countries world over in June.

Bloomberg has now reported that the company will be unveiling the Padfone 2 tomorrow for global audiences. However, when contacted by the Mobile Indian, Asus India was non-committal in confirming any date regarding the launch of the Padfone 2 in India.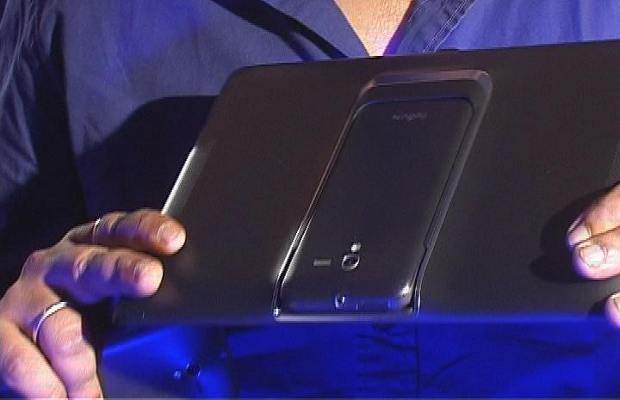 Like the first Padfone, this Asus Padfone 2 too is basically a combination of two devices - a smartphone and a docking station. The dock features a bigger display and a separate battery pack which will enhance the battery of the PadFone while in use. The dock however is of no use without the PadFone.

In the Padfone 2, the docking station comes with a 10.1-inch touchscreen display similar to the older docking cradle but with a brand-new design.

On the other hand, the PadFone 2's smartphone will have a 4.7-inch Super IPS+ HD display that will support 1280x720 pixel resolution. To run the device, there is a 1.5 GHz quad-core Qualcomm Snapdragon S4 Pro APQ8064 mobile processor and 2 GB RAM.

There will be a 13 megapixel camera at the back while a front facing camera capable of supporting 720p HD video chat as well. The Padfone 2 smartphone will house a 2140 mAh battery. The combination will run either Android 4.0 Ice Cream Sandwich, or the Android Jelly Bean, more information on this will only be made available during launch.

Image Credit: @evleaks