Asus' Republic of Gamers division has announced the ROG Delta and ROG Delta Core gaming headsets, certified with Sony's Hi-Res Audio and tuned for gamers who enjoy an immersive FPS experience. The new ROG Delta headers will be available for a starting price of £179.99 (approx. Rs 17,200).
Asus claims that the ROG Delta lineup is the world's first gaming headset series to come with hi-fi-grade ESS ES9218 QUAD DAC, thus delivering clear and detailed sound when gaming. While the ROG Delta comes with a USB-CTM connector and a USB-C to USB 2.0 adapter for gaming on PC, console or mobile devices, the ROG Delta Core feature the traditional 3.5mm connector which is supported across PC, Mac, mobile phones, Nintendo Switch, PlayStation 4 and Xbox One.
The ROG Delta and ROG Delta Core offer ASUS Essence drivers updated with Audio Signal Diversion technology which offers a circular wall that helps separate high-, low- and mid-frequency sounds and a frequency response of 20 Hz–40kHz for strong bass and clear sound. Designed to offer the utmost comfort, both headsets feature D-shaped ear cups which reduce contact area by 20 percent and are tilted by 12 degrees to match the natural shape of ears.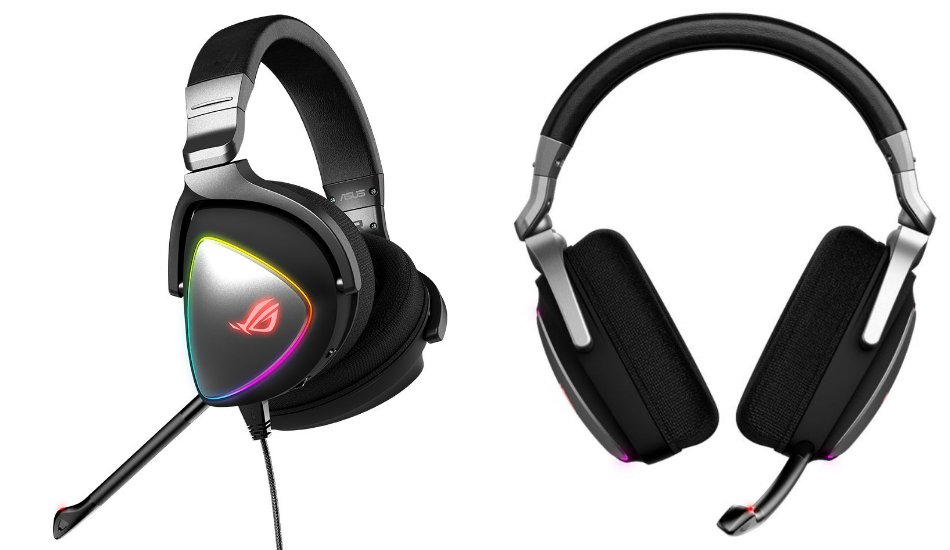 The ROG Delta headsets are also the first of its kind devices to come with circular RGB lighting, producing multicolour effects from seven independent lighting zones. Users can choose from six lighting presets and 16.8 million colour combinations, which can be synced with ASUS Aura Synch technology.
The Asus ROG Delta will be available for an asking price of £179.99 (approx. Rs 17,200) while the price of the ROG Delta Core headset is yet to be known.