A new application for Windows Phone Mango operating system based smartphones has been launched. The app, called Ask Ziggy, is a voice activated assistant app like that of Apple iPhone4S' Siri.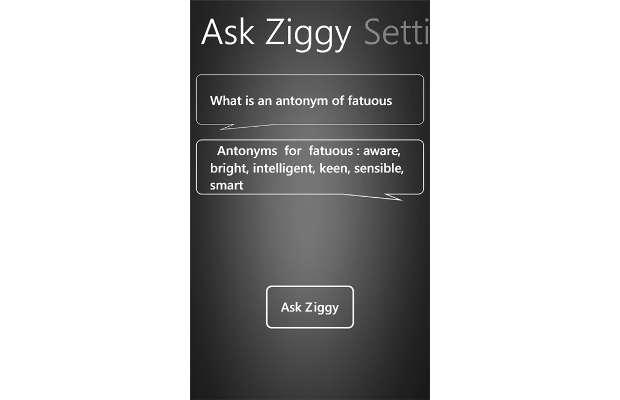 Siri created a rage amongst the application developers but till now none seems to have been successful in doing so and quite a few useless applications have cropped up on the Android stores especially malwares.
According to its developer, Ziggybot, the app is an alternative of Siri for Windows phone 7 but many others too claim that it is superior to the Apple application.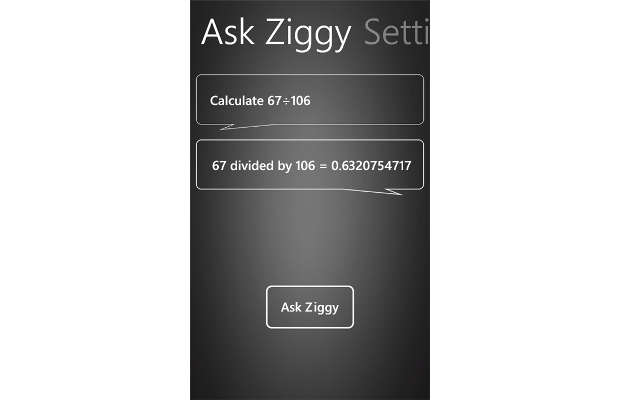 Ask Ziggy allows users to do a load full of chores that they would normally do on their device by just asking the voice base assistant to do it for them. Ziggy can call, text, email contacts; update Windows Live, Facebook, and Twitter statuses; get weather quotes, stock values, flight statuses. Users can also ask Ziggy to do simple Math or can also ask any question they want their assistant to answer.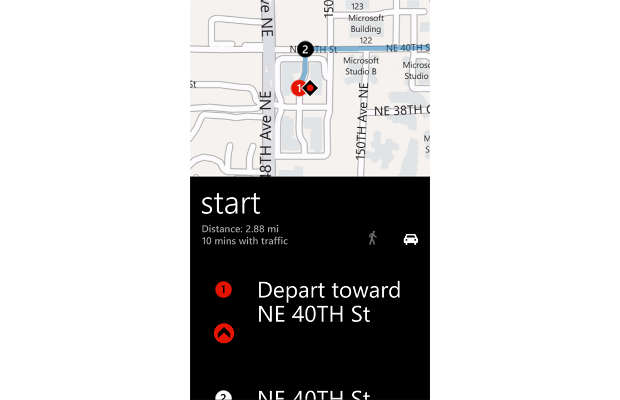 The Ask Ziggy assistant is available for all the devices running Windows Phone version 7.5 and is available free of cost making it absolute delight and a must have application for all Windows Phone owners.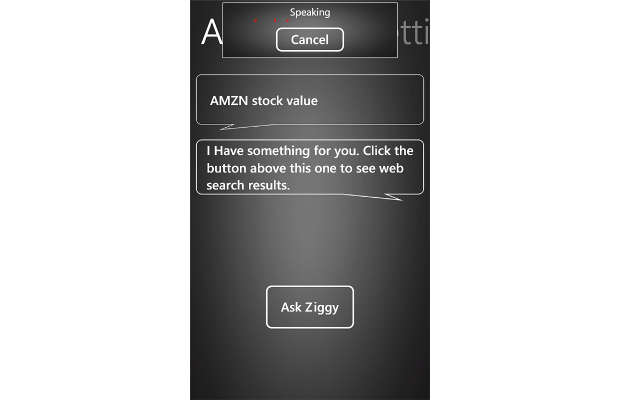 But the downside of Ask Ziggy, as reported by many users, is that the application is not trained for various accents so users might have to follow a very neutral accent to make it work. Plus, the commands on which the actions are performed by the application are also very specific and need to be said in the same manner to get the work done.



For details users can simply go to the application's home page on