Artificial Intelligence started to catch a little pace last year with the most notable addition being the implementation of the technology inside personal assistants present in smartphones. On the other hand, AI was also highly given importance in other products like vacuum cleaners, air purifiers etc. But what about Artificial Intelligence blend into your toothbrush? Sounds interesting right?
Whats even more interesting is that people at 'Kolibree' have already one such toothbrush ready to be sold in the market. As per the release, the toothbrush has already reached about 10,00 users under the testing phase and will be available for purchase sometime in March 2013. Named as 'Ara' the AI-powered toothbrush will sell at $129 while one can pre-order the product starting February 28th for $79.
To explain how this new piece of technology will actually work, the toothbrush includes a micro-processor inside which captures, store and sync data irrespective of if you use the app or not.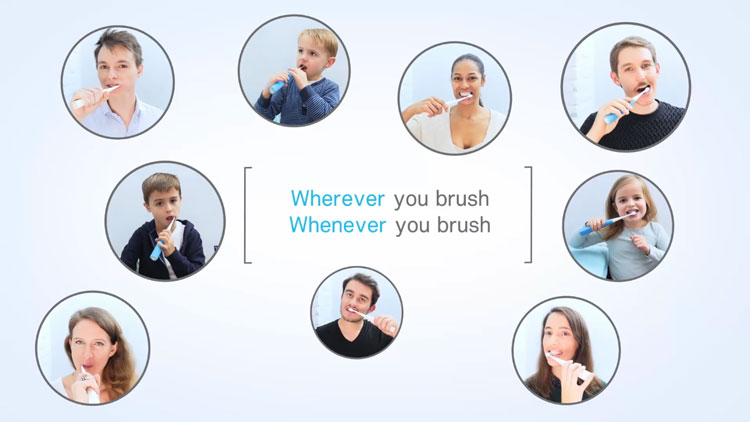 Kolibree founder and CEO Thomas Serva says – "We've surveyed, studied and analyzed the patterns of our toothbrush users since we launched Kolibree in 2014 and it became very clear that adults are not going to stare at a mobile app every time they brush their teeth,"
So basically, once you are done brushing your teeth with 'Ara' you can get the complete details about the entire checkup and the areas you have brushed and the areas you have not, inside the Kolibree app. Further, you can also track your oral habits and even improve on it overtime. Ara will tell you how frequently brush your teeth, the time you spend brushing your teeth and various brush zones which you covered while brushing.
But do we really need this? Are the conventional ways of brushing not effective enough or AI will just help us build our current oral habits? The answer lies in what you are really looking for. Getting information about different zones you covered and what are your oral habits will surely help in the long run and might also help improve our oral health. But, looking at it with a domestic perspective, it is too early for a country like India to implement such technology. While electric (motor-powered) toothbrushes are a lot more common in the United States or Europe, India being a developing country will take even longer to adapt such technology. The price will also play a distinct role here. Ara is currently priced at $129, which is approximately Rs 8,600. Spending over Rs 8,000 on a toothbrush in a country like India appears to be ambitious, in our opinion. We are not denying the possibility but we are not there yet.
What do you think? Can the recent advancements in AI (Artificial Intelligence) world make it to toothbrushes in future and succeed? Let us know in the comment section below.