ARM has announced its next generation of CPU cores as the Cortex-A76 which was unveiled at an event in San Francisco earlier today. Designed as part of a ground-up architecture, the Cortex A76 is accompanied by the Mali-G76 GPU and Mali-V76 VPU, all of which will power the next generation of mid-range to premium range of smartphones.
ARM claims that the second generation DynamIQ core will provide enough power boost that a smartphone will be able to provide laptop-like performance on a smaller form factor. The company has clarified that the new batch of Cortex-A76 cores will be able to deliver 35 percent more performance, 40 percent more battery and four times more improvements in machine learning.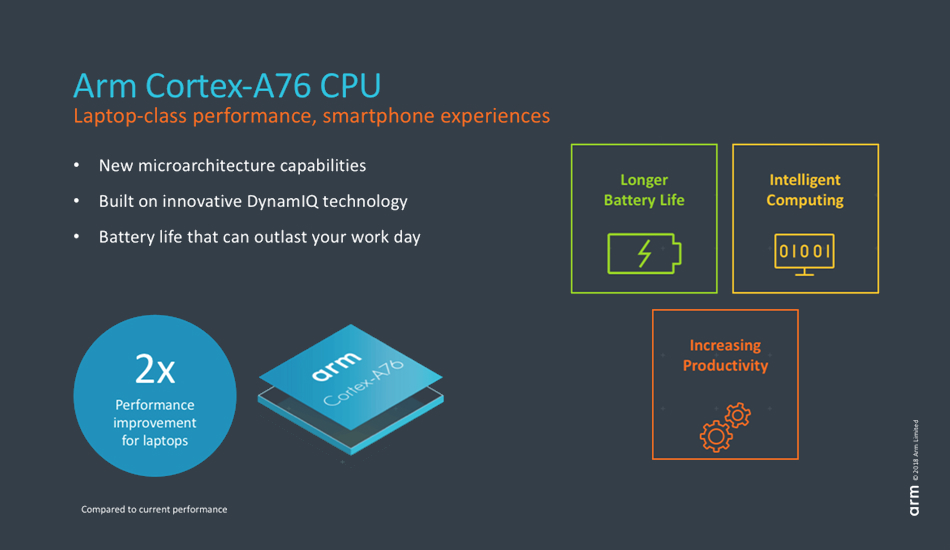 The increase in performance has been registered when the 7mm process-built Cortex-A76 clocked at 3GHz was pit against the older Cortex-A75 which was based on the 10nm and clocked at a lower 2.8GHz. So, it's safe to say that ARM's latest core is smaller, faster and power efficient compared to its predecessor. The performance criteria should also depend on the chips it's made toward with since both Qualcomm and Apple build their custom cores to be used with their chips and the latter has always been known to be more powerful.
ARM has also come out and said that the new Cortex-A76 will provide up to 2x improvement in performance for laptops which are basically Windows running ARM-based notebooks. The two-fold increase in performance needs to be noted in comparison to ARM's Cortex-A73 core that's employed in Snapdragon 835 chipset while the latest Snapdragon 845 makes use of the Cortex-A75 to which the latest core isn't different to.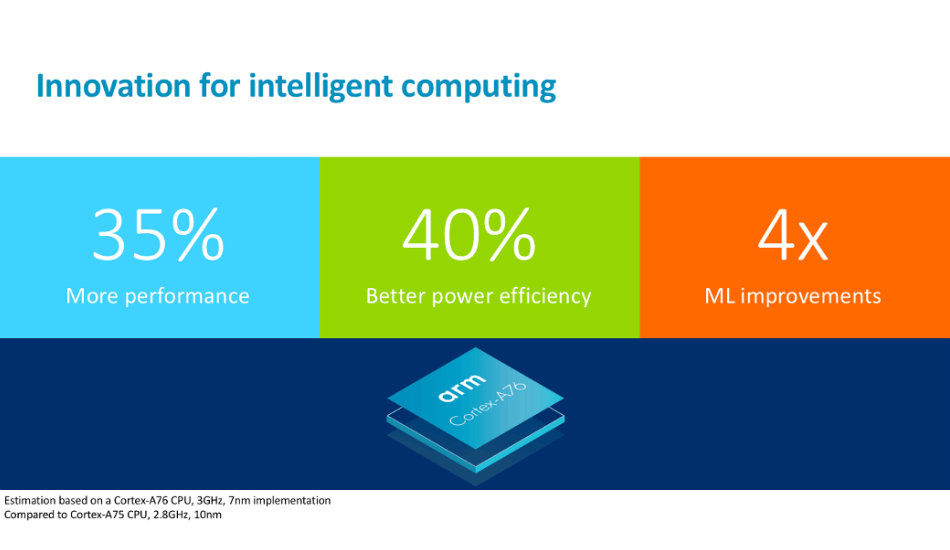 The Mali-G76 graphics unit is also another new addition that is expected to offer a great gaming experience. The G76 will allow developers to create games with higher graphics and support for virtual reality with 30 percent more performance and battery life. The Mali-G76 will make room for 2.7 times more improvement in terms of machine learning and will certainly be the highest performing GPU core from ARM.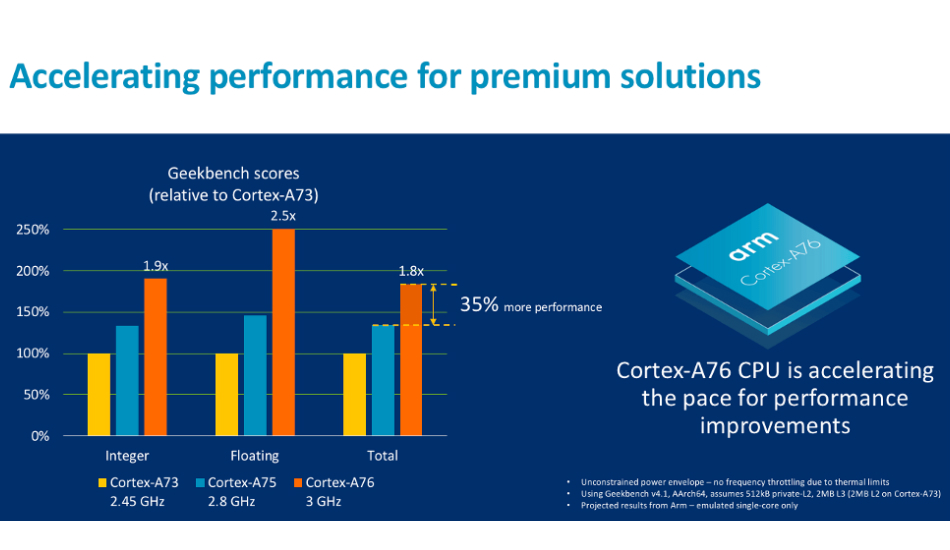 ARM also released its Mali-V76 video processing unit that will soon support up to 8K videos at 60 fps frame rate. The company decided that bringing a VPU was significant since content these days are now being ported to up to 4K already. In addition to 8K video resolution support, the Mali-V76 will also provide support to run four separate video streams, all being rendered at 4K resolution with 60 fps frame rate.
The new CPU, GPU, and VPU cores could be seen on smartphones that release early next year as ARM awaits smartphone manufacturers to announce their newer cores.