Apple has announced the launch of its new watchOS 5 and tvOS 12 operating system at its annual developer conference, WWDC (2018). Both the updates will be available this fall for Apple Watch Series 1 and later, Apple TV 4K and Apple TV 4th generation.
watchOS 5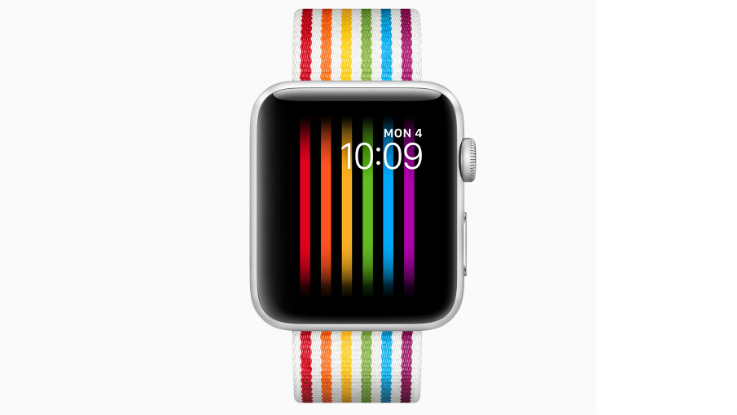 Starting with the watchOS 5, the company introduced new features like Activity Sharing competitions, auto-workout detection, advanced running features, Walkie-Talkie, Apple Podcasts and third-party apps on the Siri watch face. The Activity sharing allows users to invite other Apple Watch wearer to compete in a seven-day Activity competition. There is a new auto-workout detection that provides an alert to start the correct workout and also offers a reminder to end workout sessions after a period of inactivity if the users forget.
Talking about workouts, the watchOS 5 comes with new workouts including yoga and hiking. Then there is a new cadence metric for indoor and outdoor runs and walks as well as a new pace alarm for outdoor runs that alerts users when they are behind or ahead of their designated target pace. The brand has also introduced a rolling mile pace as an additional option for runners to see their pace for the immediately preceding mile in addition to their average pace or current pace.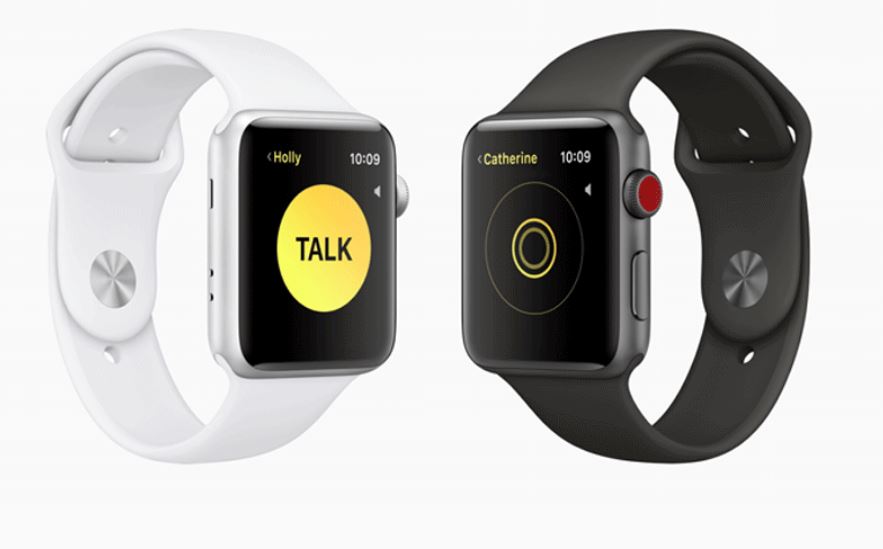 Another interesting update for watchOS 5 includes Walkie-Talkie feature. This allows users to quickly get in touch with friends and family and it can be activated between any compatible Apple Watch users around the world over Wi-Fi or cellular. Apart from this, there is Apple Podcasts, which allow users to stream any podcast in the catalogue by using Siri. Talking about the virtual assistant, it now offers more predictive and proactive shortcuts throughout the day based on routines, locations and information such as heart rate after a workout, commute time with Maps at the appropriate time of day or sports scores for a favourite team.
Then there are Student ID Cards, which will allow students to access to places including the library, dorms and events, and pay for snacks, laundry and dinners around campus simply by adding their ID cards to Wallet on Apple Watch. The brand has also introduced Pride and Summer bands for the Apple Watch for $49 and it will be available in Marine Green, Peach and Sky blue colour options.
tvOS 12
Coming to tvOS 12, the update brings convenient new features to access the shows and movies. The update brings some new features to the Apple TV 4K box like Dolby Atmos-support movies and it will be only streaming player that offers both Dolby Vision and Dolby Atmos with 4K HDR visuals.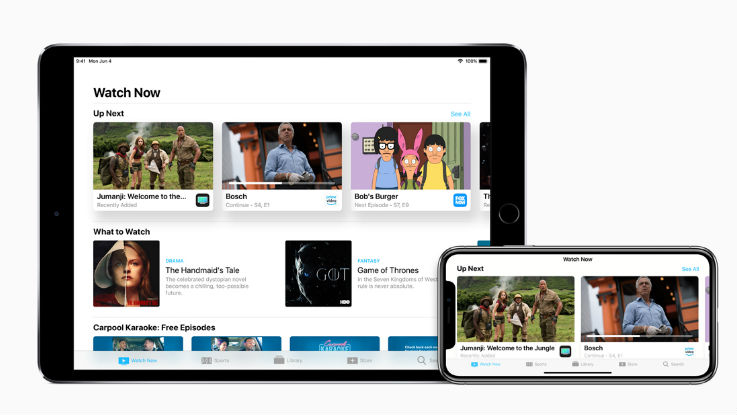 customers in nearly 50 million households will have access to live channels and tens of thousands of on-demand programs via an all-new Spectrum TV app on their Apple TV 4K, iPhone and iPad, seamlessly integrated with Siri and the Apple TV App.
With tvOS 12, Apple further simplifies the authentication process with zero sign-on. Apple TV simply detects the user's broadband network and automatically signs them in to all the supported apps they receive through their subscription — no typing required.