Apple announced the launch of two new smartwatches and iPhone 15 series back in September and one of the highlighting features of the former was the double tap gesture. However, it wasn't made available at the time of launch and was confirmed to be integrated via a software update in the future. Now that software update with version 10.1 for watchOS has been released by Apple, bringing support for the much awaited gesture.
With the new double tap gesture, users can simply control the Apple Watch Series 9 and Apple Watch Ultra 2 using just one hand and without touching the display. Users can double tap the index finger and thumb of the hand together in which they are wearing the watch, to quickly perform many of the most common actions. This new feature complements existing gestures like tap, swipe, raise to wake, and cover to mute that make Apple Watch simple and intuitive to use.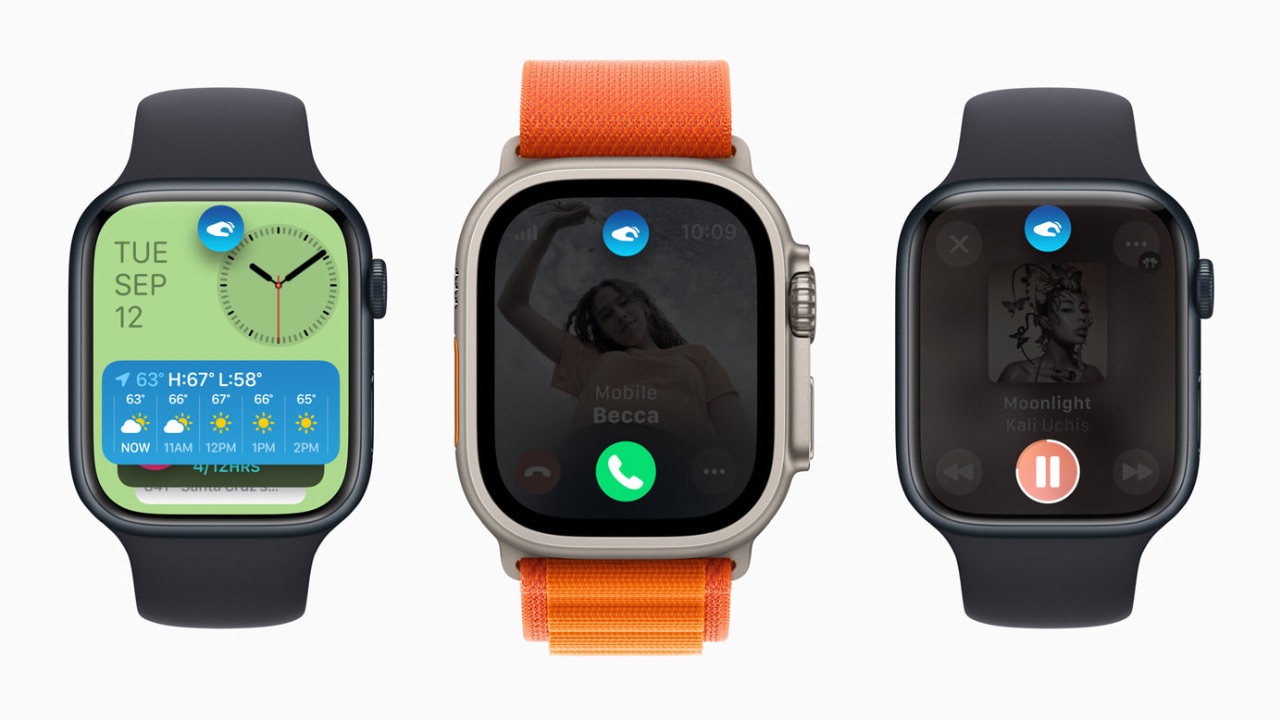 The double tap gesture is helpful in common situations when the user's other hand is occupied, such as when walking the dog, cooking, or holding a cup of coffee. Double tap allows users to select the primary action in a wide variety of watchOS apps and notifications, including:
Answering and ending phone calls.
Viewing a message from a notification, scrolling through longer notifications with an additional double tap, replying using dictation, and sending a message.
Pausing, resuming, and ending a timer.
Stopping and resuming a stopwatch.
Snoozing an alarm.
and more.
iOS 17.1, iPadOS 17.1
Aside from WatchOS 10.1, Apple also released iOS 17.1 and iPadOS 17.1 with new features such as the ability to continue AirDrop transfers over the Internet when users are no longer in the Wi-Fi range. The Apple Music app now includes options for favourite songs, albums, and playlists, and users can filter to display their favourites in the library. The update further brings a new cover art collection offering designs that change colours to reflect the music in the playlist. Song suggestions have also been added to playlists in Apple Music.
Further, with iOS 17.1, you have the option to turn StandBy mode off after 20 seconds, never or "Automatically." There are various other bug fixes and improvements that are also a part of the update, such as those related to the responsiveness of the keyboard, showing caller ID for incoming calls, and more.
The latest update for iPad brings most of the iOS 17.1 features such as the new Apple Music features, and further adds support for the new Apple Pencil (USB-C).