Apple has finally debuted the new Watch Series 9 as well as the new Apple Watch Ultra 2. The new Watch series are more powerful than ever with the new S9 chip. The watches feature a new double tap gesture; a brighter display; faster on-device Siri, now with the ability to access and log health data. Here's what else the watches have to offer.
Apple Watch Series 9: Price, Features, Availability
Apple Watch Series 9 is available in 41mm and 45mm sizes in starlight, midnight, silver, Product Red shades, and a new pink aluminium case, as well as stainless steel in gold, silver, and graphite cases.
Customers in Australia, Canada, France, Germany, India, Japan, the UAE, the U.K., the U.S., and more than 40 other countries and regions can order Apple Watch Series 9 and Apple Watch SE today, with availability in stores beginning Friday, September 22. As for the price, the Apple Watch Series 9 starts at Rs 41,900, and Apple Watch SE starts at Rs 29,900.
Apple Watch Series 9 is powered by custom Apple silicon in the all-new S9 processor. The chip has a new 4-core Neural Engine that can "process machine learning tasks up to twice as fast, when compared with Apple Watch Series 8" according to the company. The Apple Watch Series 9 gets an all-day 18-hour battery life.
The Watch series 9 retains the Digital Crown and Taptic Engine along with gestures like tap, swipe, wrist raise, and cover to mute. However, there's a new gesture called Double Tap. Users can take advantage of this gesture to easily control Apple Watch Series 9 using just one hand and without touching the display. Users can tap the index finger and thumb of their watch hand together twice to quickly perform many of the most common actions on Apple Watch Series 9.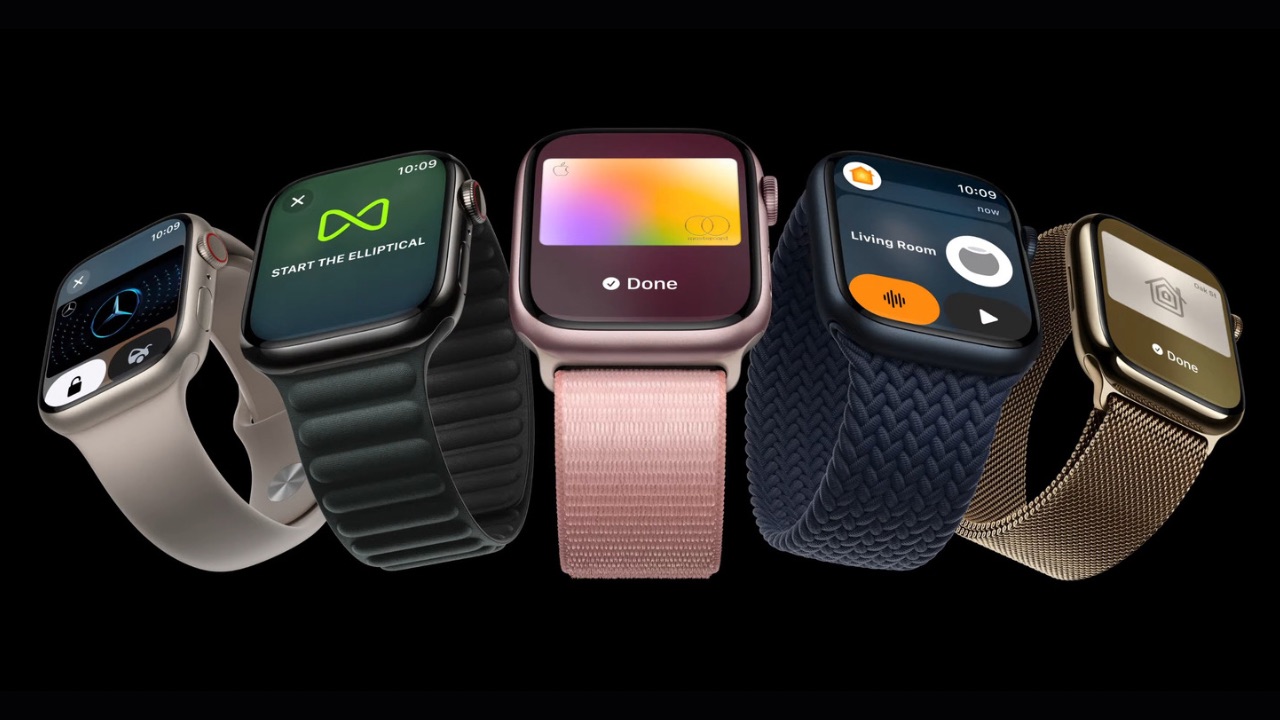 The gesture can be mapped to the main button inside an App so it can perform the action of that particular button. For instance, users can use the gesture to accept or decline calls, or also use it to dismiss an alarm. This new double tap gesture is enabled by the faster Neural Engine in Apple Watch Series 9, which processes data from the accelerometer, gyroscope, and optical heart sensor with a new machine learning algorithm.
Apart from that, the advanced display architecture of the Watch Series 9 sees an increase in maximum brightness of the Apple Watch Series 9 display up to 2000 nits. Apple has now also introduced the ability to process Siri requests on the device itself.
For requests that do not require information from the internet, such as starting a workout or setting a timer, Siri does not rely on Wi-Fi or cellular networks, resulting in quicker and more reliable responses. The powerful Neural Engine also makes dictation up to 25 percent more accurate than Apple Watch Series 8.
The watch runs on watchOS 10 which has redesigned apps and a new Smart Stack. It also gets new watch faces, cycling workout with Live Activity support on iPhone, new Compass Waypoints and Maps capabilities and more.
Lastly, the watch also includes the second-generation Ultra Wideband (UWB) chip to enable Precision Finding for the iPhone 15 family. UWB now also brings deeper integration between Apple Watch and HomePod. When an Apple Watch user gets within 4 meters of a HomePod playing audio, Apple Watch Series 9 will launch Now Playing to control the media.
Apple Watch Ultra 2: Price, Specs, Availability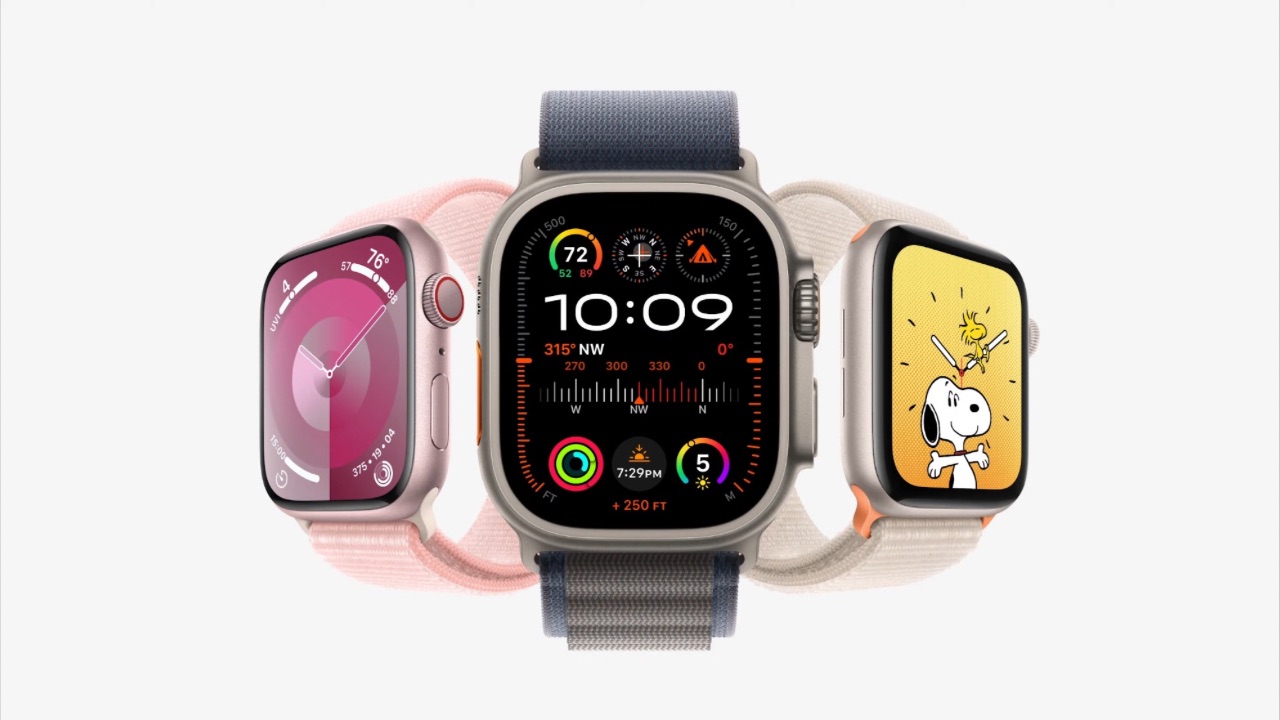 Apple Watch Ultra 2 is available in a single 49 mm size and interested users in India and more than 40 regions can order the smartwatch today, with availability in stores beginning Friday, September 22. He price of the watch is set at Rs 89,900.
The Apple Watch Ultra 2 not only retains the S9 chip from Watch Series 9, but also supports the same double tap gesture. Furthermore, in comparison to the first generation Watch Ultra, the Ultra 2 has a 50% brighter display that can reach up to 3000 nits. This also makes it the brightest display Apple has ever made.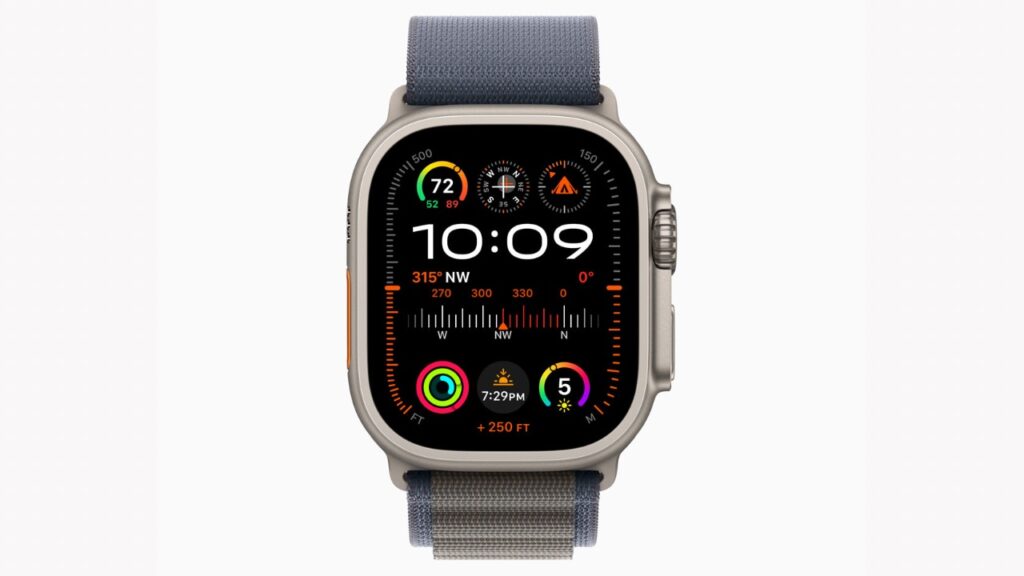 The Watch Ultra 2 runs on WatchOS 10 and also brings a new watch face designed for Apple Watch Ultra, called Modular Ultra. The watch face apparently takes advantage of the large display, using the outermost EDGE to present real-time data, including seconds, altitude, or depth. It offers the most complications of any Apple digital watch face to customise for sports, outdoor adventures, and ocean and water activities.
The Watch Ultra 2 now also supports Freediving, thanks to the updated Oceanic+ app. The built-in Depth app now saves a log of each session so users can review the most recent sessions on Apple Watch Ultra or view the complete history of all dives with a GPS entry point in the Fitness app on iPhone.
Moreover, during dives, the watch now shows heart rate zones that can help users monitor and lower their heart rate, and preset alarms like surface time and elapsed session time guide users through each training session. Aside from this, same as the Watch Series 9, the Watch Ultra 2 supports on-device processing for a set of Siri commands. It is also equipped with the same second-generation UWB chip for precision finding with iPhone 15 lineup.
Apple Watch Ultra 2, Series 9: New Watch Bands
Both the watches have also gotten new bands that have been manufactured in accordance with Apple's Carbon Neutral goal. The Watch Series 9, Watch Ultra 2, and Watch SE (2nd Gen) are also touted to be Apple's first products that are 100% carbon neutral.
As for the new bands, Apple is introducing FineWoven, a luxurious and durable microtwill made of 68 percent post-consumer recycled content that has significantly lower carbon emissions compared to leather. It is available with Magnetic Link and Modern Buckle bands. Starting today, Apple will no longer use leather in any new Apple product, including watch bands.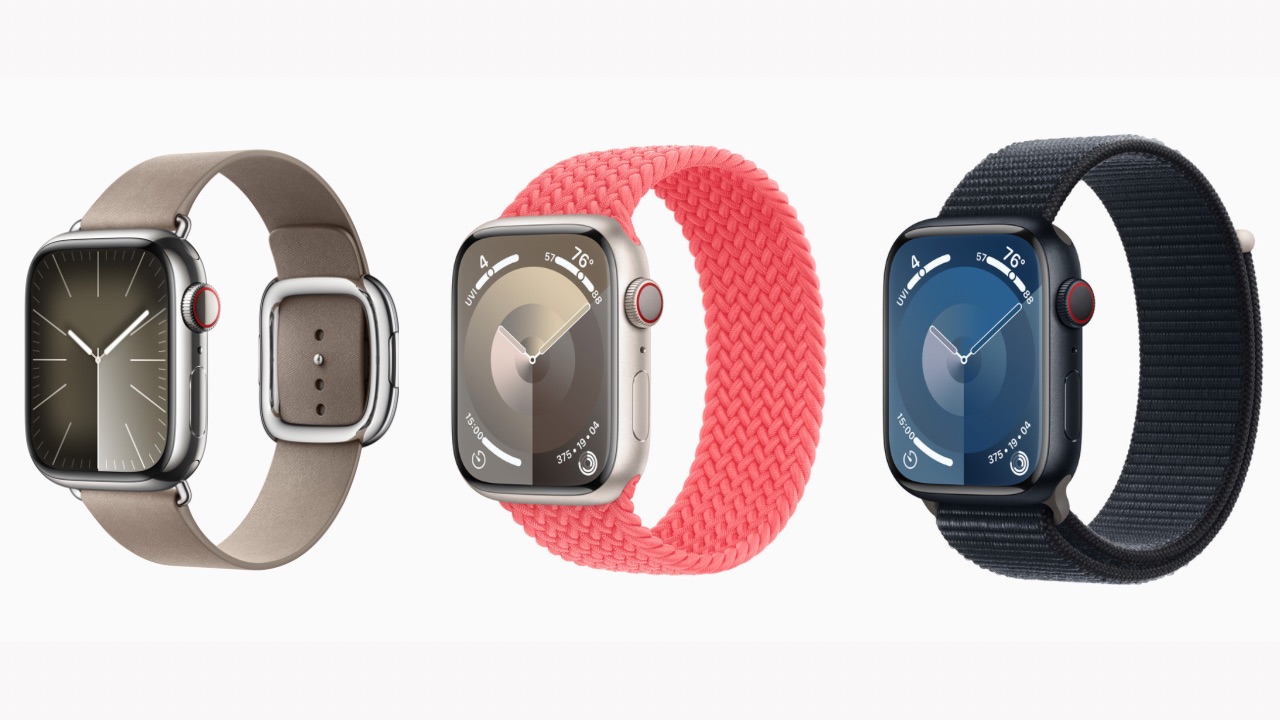 The popular Sport Loop Band has been redesigned to include 82 percent recycled yarn. All new Apple Watch Sport Loops are carbon neutral. The Nike Sport Band is now made up of 32 percent or more recycled fluoroelastomer, including colourful flakes made from excess bands that create a randomised pattern, making each band unique.
There's also a new collection of Hermès bands including two new watch bands, such as the Toile H which is an interpretation of the brand's signature checked canvas, and Twill Jump with a rich solid colour with contrasting details. Apple Watch bands, Apple Watch Nike bands, and Apple Watch Hermès bands will be available to order today from Apple's store and in the Apple Store app, with availability in stores beginning Friday, September 22.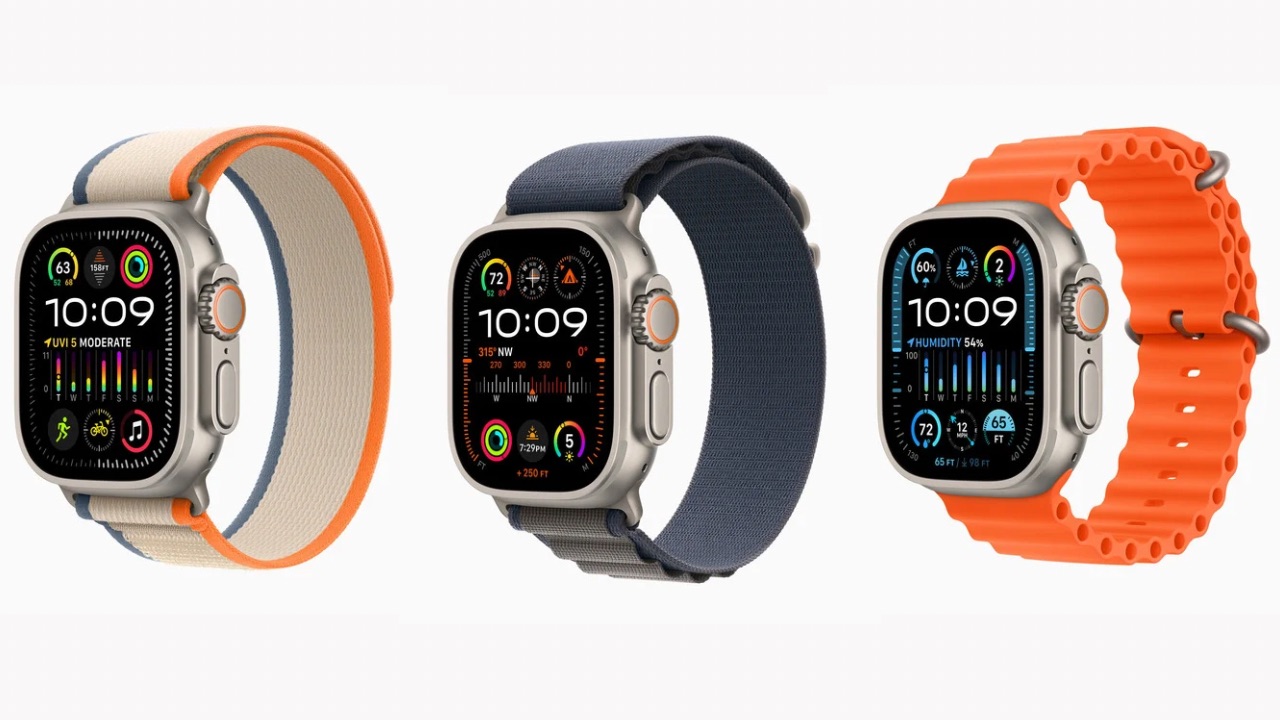 For the Apple Watch Ultra 2, new colours are available for the Alpine Loop (blue, indigo, olive), Trail Loop (orange/beige, green/grey, blue/black), and Ocean Band (blue, orange) watch bands. All the Apple Watch Trail Loop and Alpine Loop bands are now carbon neutral and contain over 30% recycled content.
AirPods Pro (2nd Gen) with USB-C: Price, Features, Availability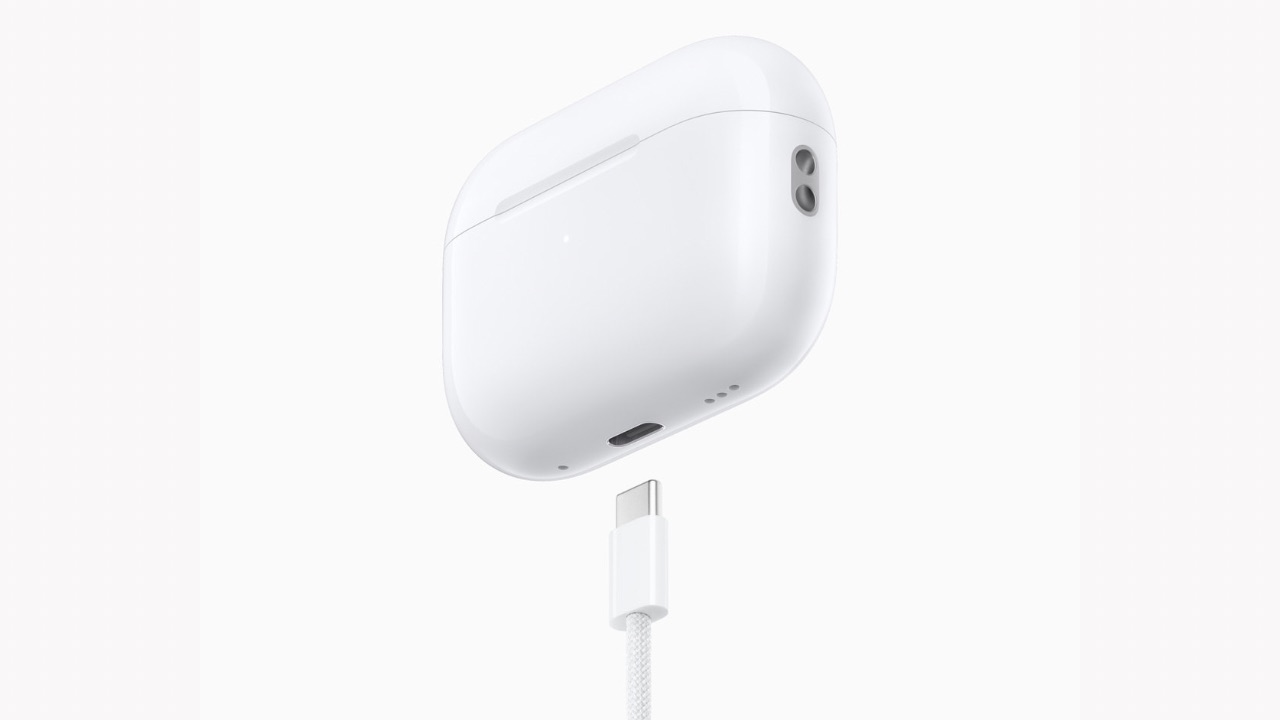 To complete its transition to USB-C, Apple also introduced the AirPods Pro (2nd Gen) with USB-C charging capabilities. AirPods Pro (2nd generation) with MagSafe Charging Case (USB‐C) will be available to order starting today, with availability in stores beginning Friday, September 22. It is priced at Rs 24,900. EarPods (USB‐C) will also be available to order today for Rs 2,000.
The new AirPods Pro are updated with a USB‐C connector, so users can use a single cable to charge Mac, iPad, AirPods, and the iPhone 15 lineup. Users can even charge AirPods directly with iPhone 15, iPhone 15 Plus, iPhone 15 Pro, and iPhone 15 Pro Max, which also come with a USB‐C connector.
Apple says that the buds and the case also sport an improved IP54 rating for additional dust resistance. Furthermore, AirPods Pro (2nd generation) with MagSafe Charging Case (USB‑C) will enable Lossless Audio with ultra-low Latency when paired with Apple Vision Pro.
While the rest of the audio hardware remains the same inside the buds, there are new software-based features the buds have gained with iOS 17 powered devices. Features like Adaptive Audio, conversation awareness, and personalised volume will be available to users who pair the earbuds with devices running iOS 17.