Apple, at its WWDC 2023 annual event, announced the Vision Pro AR headset, which also happens to be the company's first ever product in the field. The new Vision Pro from Apple blends digital content with the physical world, while allowing users to stay present and connected to others. Here's what the product has to offer and what it costs.
Apple Vision Pro: Features, Specs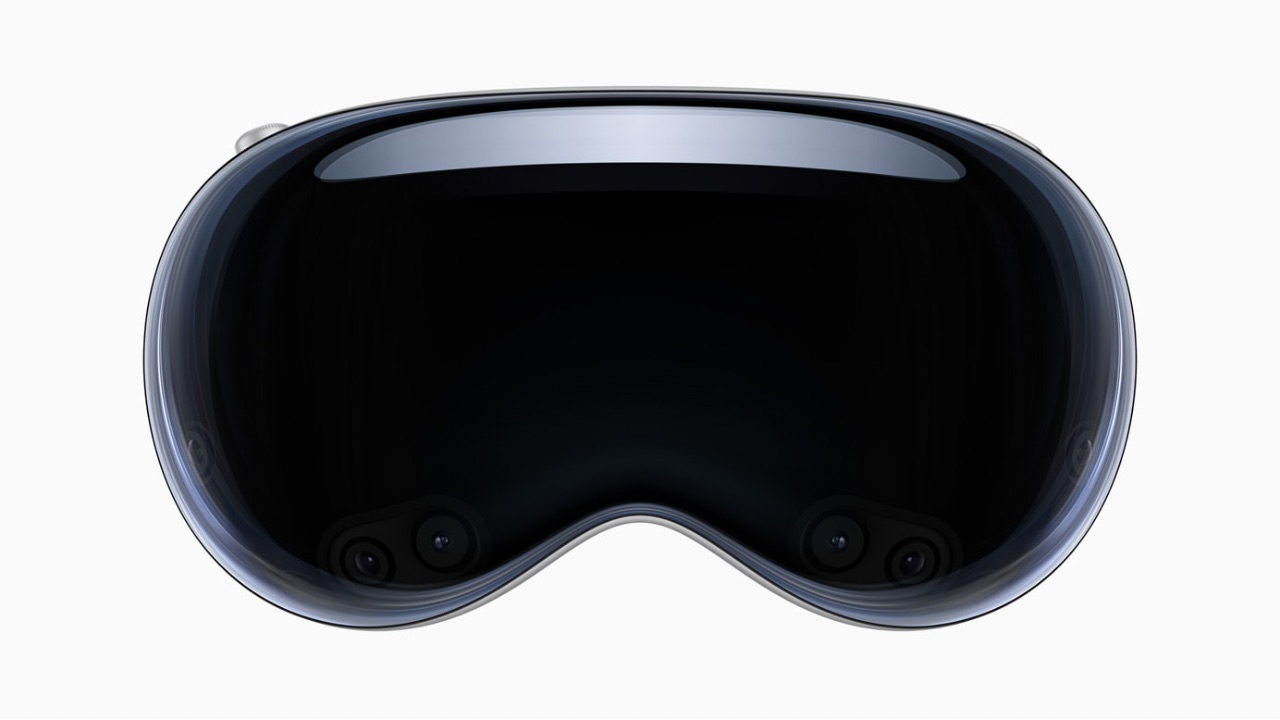 The new Apple Vision Pro is what Apple is calling a Spatial Computer. The headset runs on visionOS, which is basically a three-dimensional interface that can appear side by side at any scale. It is also the world's first spatial operating system. It comes with support for Magic Keyboard and Magic Trackpad, to enable high productivity yields for the consumer.
The Vision Pro sports two ultra-high-resolution displays for each eye, and can apparently transform any space into a personal movie theatre with a screen that feels 100 feet wide, along with an advanced Spatial Audio system. Users can watch movies and TV shows, or three-dimensional movies. Apple Immersive Video offers 180-degree high-resolution recordings with Spatial Audio.
The high Resolution display system is built on top of the Apple M2 chip with a dual-chip design. It uses micro-OLED technology to pack 23 million pixels into two displays, each the size of a postage stamp, with wide color and high dynamic range. It is combined with custom catadioptric lenses that enable incredible sharpness and clarity. Users with vision correction needs will be able to use ZEISS Optical Inserts to ensure visual fidelity and eye tracking accuracy.
Spatial computing makes new types of games possible, with over 100 Apple Arcade titles available for the headset. Then there's an Immersive Environments feature where with a twist of the Digital Crown, users can control how present or immersed they are in an artificially created environment, such as a Mountain View.
Read More: Apple WWDC 2023: All announcements in one place
Featuring Apple's first three-dimensional camera, Apple Vision Pro lets users capture, relive, and immerse themselves in their memories with Spatial Audio. Users can access their entire photo library on iCloud, and view their photos and videos at a life-size scale. The Vision Pro also has support for FaceTime that once again can access spatial audio.
Apple says that those who will be wearing Vision Pro during a FaceTime call will be reflected as a Persona — a digital representation of themselves created using "Apple's most advanced machine learning techniques", which reflects face and hand movements of the wearer in real time.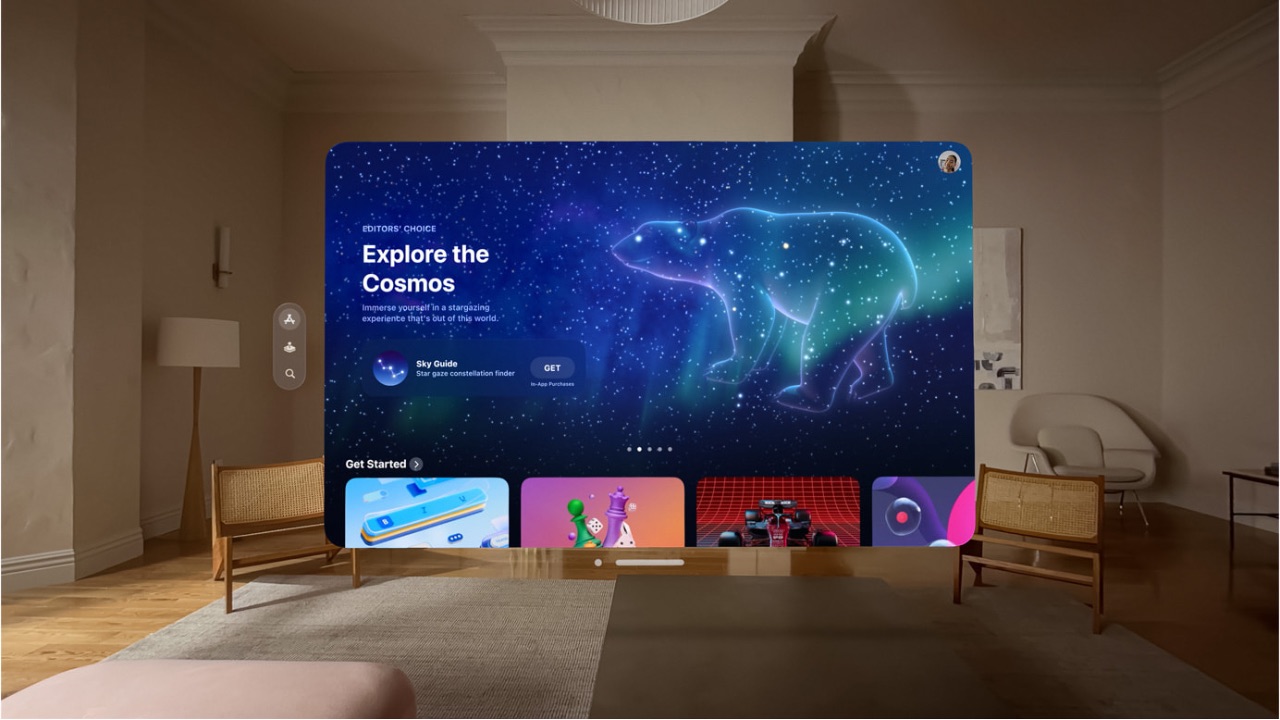 VisionOS has been created based on the foundation of iPadOS, iOS and MacOS. To enable user navigation and interaction with spatial content, Apple Vision Pro introduces a new input system controlled by a person's eyes, hands, and voice. Users can browse through apps by simply looking at them, tapping their fingers to select, flicking their wrist to scroll, or using voice to dictate. The OS also has an App store that can show apps developed specifically for the headset.
One of the most interesting features of the Vision Pro is "EyeSight". The feature makes the device feels transparent when a person approaches someone wearing Vision Pro — letting the user see them while also displaying the user's eyes. "When a user is immersed in an environment or using an app, EyeSight gives visual cues to others about what the user is focused on", said Apple.
Apple Vision Pro is designed for all-day use when plugged in, and up to two hours of use with its external battery. The device uses three-dimensionally formed and laminated glass construction, with a custom aluminum alloy frame, flexible straps, and an adjustable head Band that is available in different sizes.
Apple Vision Pro is built with security in mind. To secure the device, it gets Optic ID which is a new secure authentication system that analyzes a user's iris under various invisible LED light exposures, and then compares it to the enrolled Optic ID data that is protected by the Secure Enclave to instantly unlock Apple Vision Pro. A user's Optic ID data is fully encrypted, is not accessible to apps, and never leaves their device, meaning it is not stored on Apple servers.
Apple Vision Pro: Price, Availability
The headset starts at $3,499 (approx Rs 2,90,000) and will be available early next year on apple.com and at Apple Store locations in the U.S., with availability expansion in more countries later next year.