Apple has announced the launch of the AirPods Pro wireless earbuds with a new in-ear design and Active Noise Cancellation technology. The new Apple AirPods Pro will be available in India for Rs 24,900.
The new AirPods Pro equips two microphones to detect sound from the outside and cancel it out during playback. The noise cancellation system is adjusted to up to 200 times every second. The first microphone, facing outward, detects external sound to analyse environmental noise while the second inward-facing microphone listens toward the ear and cancels the remaining noise detected by the microphone.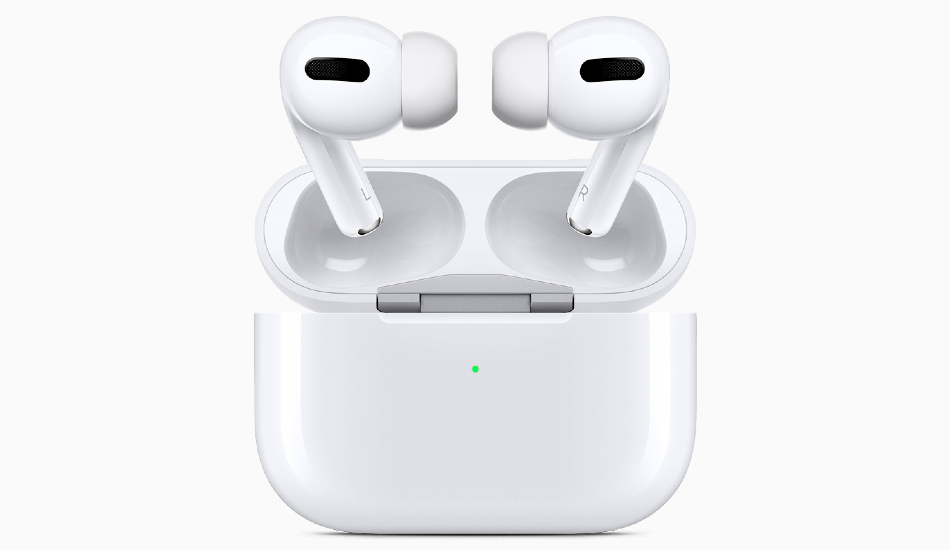 There's a new transparency mode that provides users with the option to simultaneously listen to music while still hearing the environment around them. Switching between Active Noise Cancellation and Transparency modes can be done directly on AirPods Pro using a force sensor on the earbuds' stem.
Apple's new AirPods Pro feature Adaptive EQ feature which automatically tunes the low- and mid-frequencies of the music to the shape of an individual's ear. This is done with the help of a custom high dynamic range amplifier and a custom high-excursion, low-distortion speaker driver.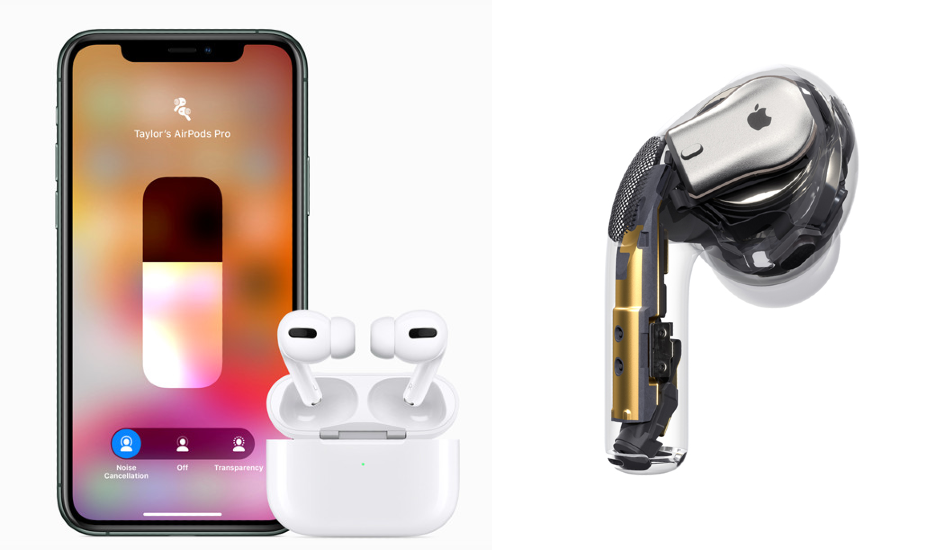 As for the specs, the AirPods Pro is powered by an Apple H1 chip which features 10 audio cores and enables real-time noise cancellation and low audio processing latency. The earbuds will offer hands-free "Hey Siri" functionality to play songs, increase volume, make calls or get directions. The earbuds additionally feature audio sharing by connecting a second pair of AirPods and message announcement that speaks incoming messages and calls as soon as they arrive.
Apple says the AirPods Pro will be able to last to up to 4.5 hours on a single charge on its own. The included Wireless Charging Case will offer 24 hours of listening time or over 18 hours of talk time. The charging case can be charged by placing it on a Qi-certified charging mat or using the Lightning port.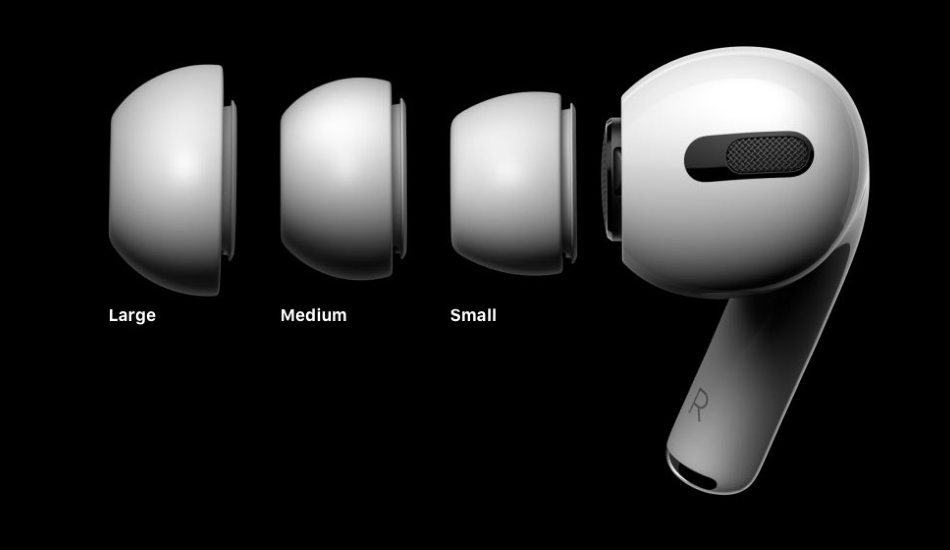 The AirPods Pro comes with three ear tips – small, medium and large. There's an Ear Tip Fit Test which tests the quality of the seal and identifies the best ear tip size for users by measuring sound levels through the inbuilt microphones with different tips. The algorithm will detect whether the ear tip is the right size and offers a good fit or should the user adjust it to create a better seal.
Additional features include Bluetooth 5.0 connectivity, IPX4 sweat and water resistance, Motion-detecting and Speech-detecting accelerometers and dual optical sensors.