Apple is still worrying about the few people who still use the first gen iPod Nano. The company has issued a notice pointing out that the first generation iPod Nano devices, which were sold between September 2005 and December 2006, might pose a security risk for users.
Apple has pointed out that the battery of iPod Nano could overheat and explode, causing harm, but that this would happen in the rarest of cases. Since the devices are really old, Apple has decided to recall all the devices sold between September 2005 and December 2006.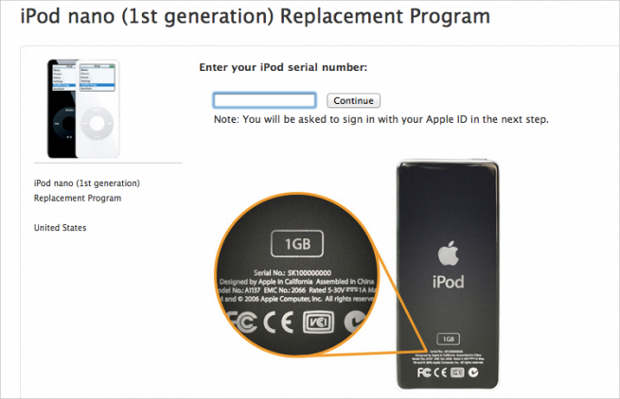 "Apple has determined that, in very rare cases, the battery in the iPod nano (1st generation) may overheat and pose a safety risk. Affected iPod nanos were sold between September 2005 and December 2006. .This issue has been traced to a single battery supplier that produced batteries with a manufacturing defect. While the possibility of an incident is rare, the likelihood increases as the battery ages," said the company.
"Apple recommends that you stop using your iPod nano (1st gen) and follow the process noted below to order a replacement unit, free of charge."
However, Apple has noted that the battery issue does not affect any other iPod.
Apple has called the devices back and all the faulty devices will be replaced under this. So far there have been no reports have come in from users regarding this issue but Apple surely is in no mood to wait and watch then take action.
This problem is only applicable to a batch of iPod devices manufacturer and sold during a particular period. Owners need to go to Apple's site and check if your iPod Nano needs replacement, if it does then you need to fill out a claim form to confirm eligibility for replacement. Apple will replace the defective devices within six weeks from the date of submission and give users an additional 90 days of warranty after the devices are replaced.
Users can check the model number of their device here if not then they can locate the nearest Apple authorised center simply by clicking here.