Those who have a computer know how hectic it could be to print a document &#151 they have to download and install the right kind of driver on their system if they desire so. And that time they could only wish to just plug the printer and print whatever they wanted.
Now Apple claims to have developed a technology which would enable tablets and iPhones to print documents without any driver!
Apple has filed two patent applications that suggests the devices – be it iPad, iPhone or a Mac – will get all the required information from the printer itself. The second patent application talks about cloud printing, in which the document details are sent into the cloud where the print data is generated.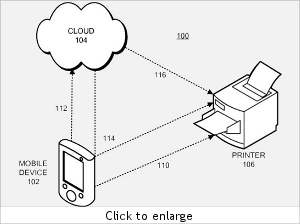 It may look complicated to some of the users, but all the activity to get the data in the right format for the printer happens in the background so the users do not notice a thing.
In the driverless printing format, there would be one type of document preferred by the printer. For example, doc format which would require no driver, but if users want to print documents in other formats from the iPads and iPhones, in that case they would need their devices to have drivers.
Just like other patents, we can't be sure when Apple would decide to use these patents and introduce them in the market commercially. So, in effect the driver is still there but it is stored either in the cloud or in the printer itself to reduce the hassle of finding one for the users.