Apple has tweaked the Siri application of iPhone 4S, after facing an embarrassing moment when the virtual assistant app reportedly termed the Nokia Lumia 900 as the best smartphone in the world.
Last week, The Next Web reported Apple's Siri terming Nokia Lumia 900 as an answer to the question – What is the best smartphone ever? But now if the users ask same question, Siri responds – the one you are holding i.e. iPhone 4S.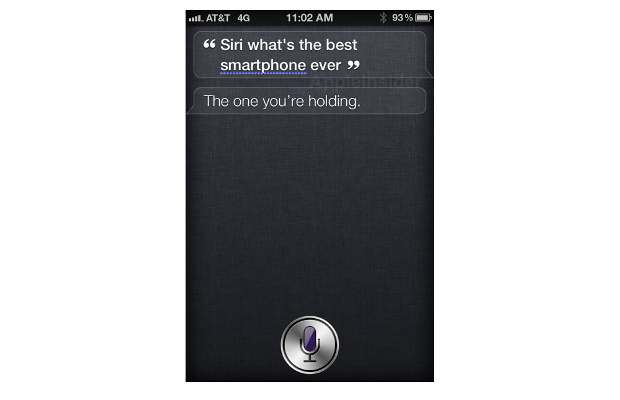 Apple introduced the virtual assistant dubbed Siri with the iPhone 4S last year and clearly stated that it is in beta stage. In simpler terms, the Apple's Siri service is a smart machine-driven service that collates its results using the information already on the device and by search through various third party search services. However, the unique aspect of this Siri was the humour in the response thrown back.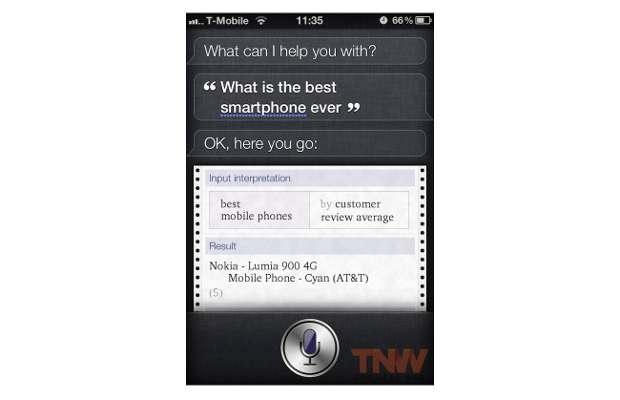 Last week, the Siri would show Nokia Lumia 900 as the best smartphone ever since the results to the query were collated from Wolfram Alpha's search. But soon after learning that, Apple engineers must have made some changes and now the Siri gives a totally different answer.
Google is working on a similar product dubbed as Project Majel which might be branded as Assistant. We hope that the Assistant too provides us with similar harmless humour.