In an indirect confirmation, Apple's chief executive officer Tim Cook has hinted towards the future products of the company.
At the third quarter 2012 Earning Call yesterday, Cook addressed to the rumors about the next generation iPhone undermining the sales of the current iPhone 4S. Cook stated that it is difficult to sort out and was fairly convinced about the incredible anticipation for a future product (the next iPhone). Regarding the next iPhone speculations, Tim Cook said, "I am glad people want the next thing, I'm super-happy about that."
Though it is not a clear from the statement, but analysts are taking it as a hint towards the impending launch of the next iPhone and iPad devices.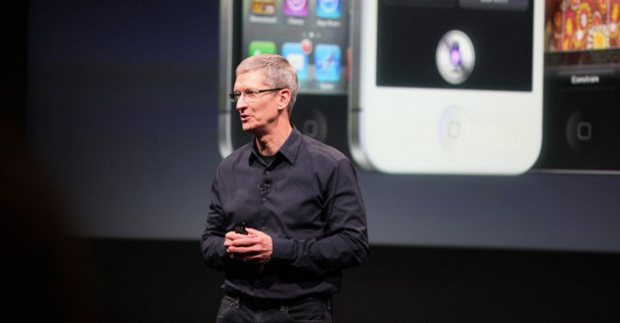 Several reports and speculations have been made in the recent past about the next iPhone from Apple. The new iPhone is expected to arrive with 4-inch touchscreen display, faster processor, better camera, and different styling for its back. But clouds of uncertainty shrouds over the presence of the Near Field Communication chip in the next iPhone.
When it came to affordable tablets and competition raised by Google Nexus 7 Tab, Cook said, "Economic turmoil may push us from side to side, but we're going to stay focused on making the best product. We've seen again and again over the years, that this is when we distance ourselves further from people who don't innovate."
Meanwhile, the rumour mills continue to spin stories about the 7.85-inch iPad tablet which is set to launch alongside the new iPhone. With this tablet, Apple aims to compete with emerging markets that has several consumers willing to spend for a smaller screen bearing affordable yet powerful tablets.
With reference to India, Cook said, "I love India … but I believe that Apple has some higher potential in the intermediate term in some other countries. That doesn't mean we're not putting emphasis in India, we are. … But the means of distribution there adds to the cost of getting products to market. We will continue to put some of our energies there, but the immediate larger opportunity is elsewhere."
That means India shall continue to receive Apple products at the current rate as well as frequency. However, no special consideration might be given for pushing the new Apple products in India following the launch.