A new version of the popular Angry Birds game has been launched on both Android as well as iOS platforms. Rovio Mobile, the makers of popular game Angry Birds, has launched the new 'Angry Birds – Star Wars' in association with Lucas film, the makers of Star Wars.
The new Angry Birds Star Wars game is based on the influences, reference and characters from the popular Star Wars movies that have been a global blockbuster hit.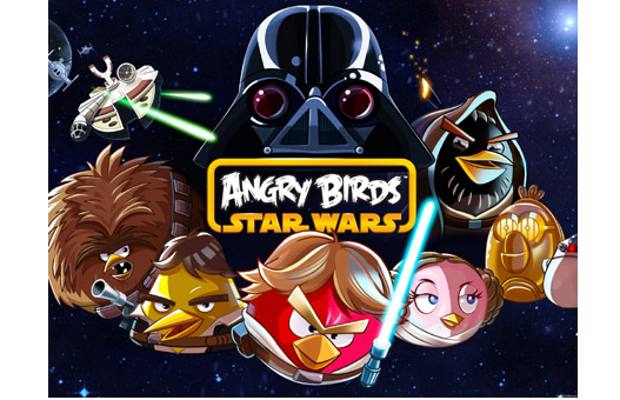 Along with the launch on the Android and iOS platforms, Rovio Mobile is expected to make the game also available for Windows Phone, Windows 8, Mac, PC and Amazon Kindle Fire platforms.
The Angry Birds Star Wars game takes on the fight between of rebel alliance of Angry Birds against the empire of Bad Piggies. The rebel alliance has original Star Wars characters – Luke Skywalker, Han Solo, Leia and Obeone Kenobi – that are represented by the Angry Birds. On the Empire team, there is Darth Vader, along with his followers.
The Angry Birds game at heart is the same physics based game which requires users to be creative in order to achieve the goal of defeating the pigs. Additionally, in the game, the birds and the pigs now have plasma blasters and light sabers to take the fight to a whole new level apart from flying and crashing and squashing the opposition.
The game combines all elements of the classic Angry Birds and Angry Bird Space with characters, stories and Star Wars feel to it. The game is available on both the Android as well as Apple app Store.