Earlier last month, Google released the Android Q Developer preview with a slew of new and useful features. The Mountain View company has now released the Android Q Beta 2 for Pixel smartphone users with another set of interesting additions including Bubbles for notifications, an emulator for foldable phones, swipe actions, new icons and more.
Bubbles for notification
The highlight of the latest Android Q beta is Bubbles which is essentially a new means to multitask in Android Q. The bubbles feature circular floating icons click which will reveal parts of an app. Users can reply to messages, interact with the phone calls, notes and other apps without changing app screen. When there are notifications across different apps, different bubble icons will line up adjacent to one another.
Volume slider settings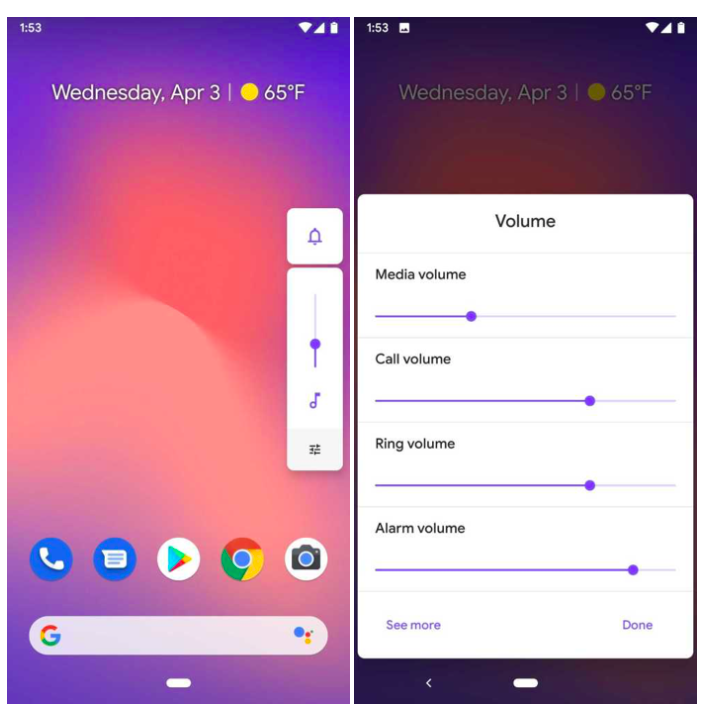 With the latest update, Google is making it easier to access the volume sliders. Upon triggering the slider by pressing the volume buttons, you'll notice a settings panel which will reveal a list of volume controls. These controls will allow you to adjust volumes of media, calls, ringtone and alarm horizontally.
New icon for battery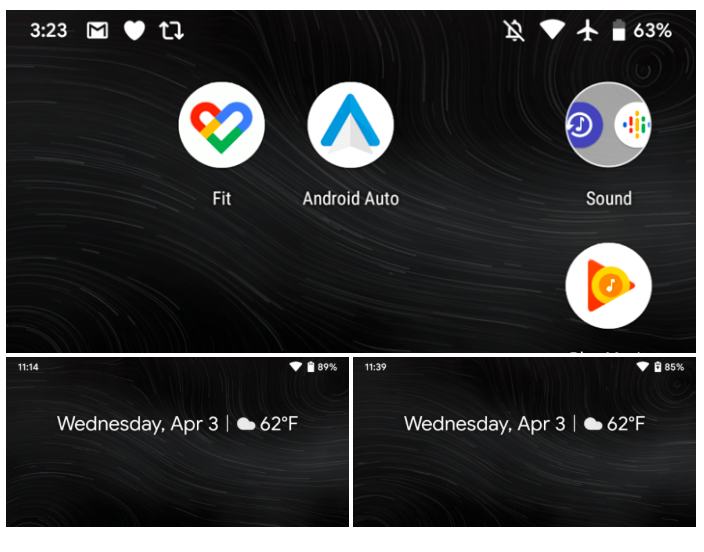 Android Q Beta 2 has brought a new battery icon to the material theme which has remained the same for a long time. With the next version of Android, you'll soon see a thick outline of a battery with remaining battery shown on the inside of the battery icon.
Curved screenshots are gone
Android Q beta 1 brought what we thought was Google's way of embracing the notch as it added rounder corners and notch cutouts on the screenshots as well. With the Beta 2, Google is removing the feature and now screenshots will look as they did on Android 9 Pie.
Faster App switcher like on iOS
Android Pie brought gesture navigation like on the iOS but Google didn't nail the gestures as Apple did. This changes with Android Q, as the Beta 2 brings faster app switching between your apps. With the Android Q Beta 2, users can now quick swipe along the navigation bar to switch between as much as apps as possible. It works almost like that on the iOS where users swipe toward the direction of the app to open it.
Foldables emulator
With new foldable smartphones to arrive commercially in the next few months, Google is ensuring that apps can take advantages of more than one screen with a new foldable emulator. The emulator offers two configurations – 8-inch (6.6-inch when folded) and 7.3-inch (4.6-inch when folded) and brings on-screen controls to execute fold/unfold, quick actions and change orientation.
Now you can seek through your music track in the notifications menu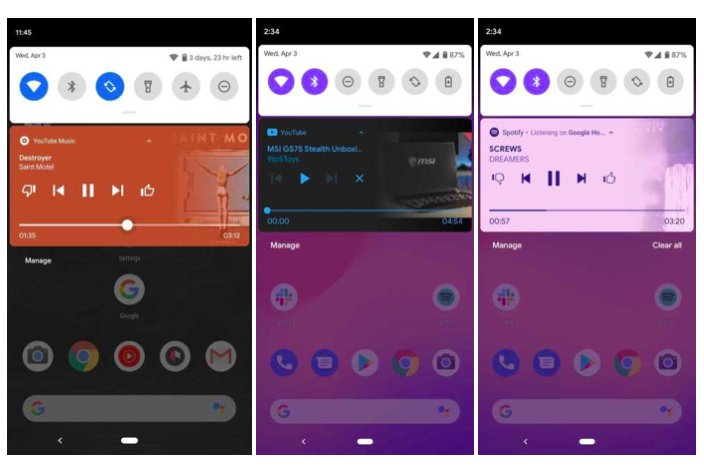 Android Q beta 2 is adding a progress bar to the app notifications of music apps inside the notifications menu. What this essentially means is, users will be able to seek through their music directly through the notification shade on their phone.
Miscellaneous add-ons
The always-on screen now shows a currently playing song's name alongside the app icon and the name of the artist below it. In Android Q beta 2, Google has renamed the 'Apps Permissions' menu to the 'Permission Manager'. Share sheets will show a preview of the image being shared.
We learn through the Beta 1 last month that only swiping right clears notifications. With Beta 2, Google will allow users to customise whether they want to swipe left or swipe right to clear the notifications with the other side swipe set to show the menu.
There's also a new Notification Assistant which reads your notification and can modify/dismiss them and enable/disable DND mode.
Android Q beta 2 is available as an incremental update to all Pixel devices running the first Beta of Android Q. In case you haven't installed the older beta, you can enrol in the Beta program and then sideload the updates. Here's everything you need to know about the Android Q Beta 1 released last month.