Calculators have always been present on different devices, and that's why they have become an inseparable part of the operating system itself. The stock Ice Cream Sandwich calculator, however, brings much more to the calculator.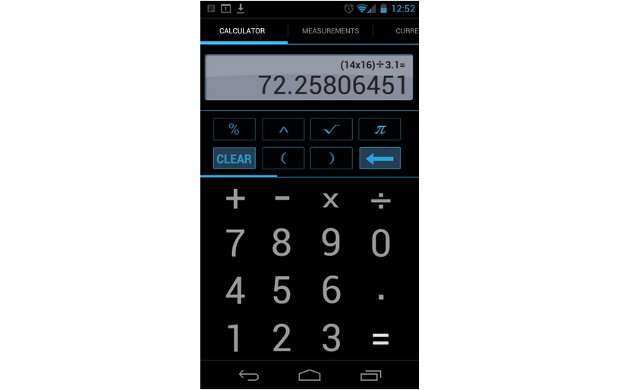 The Android ICS calculator, which is called as Calculations 4.0, comes with two shades of grey whereas the rest of the operating system comes in electric blues and deep blacks.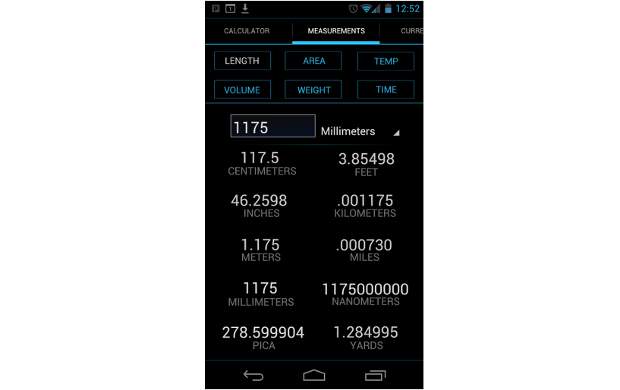 The calculator app, apart from the standard calculations, also acts as a measurement converter, mortgage calculator and even as a currency convertor.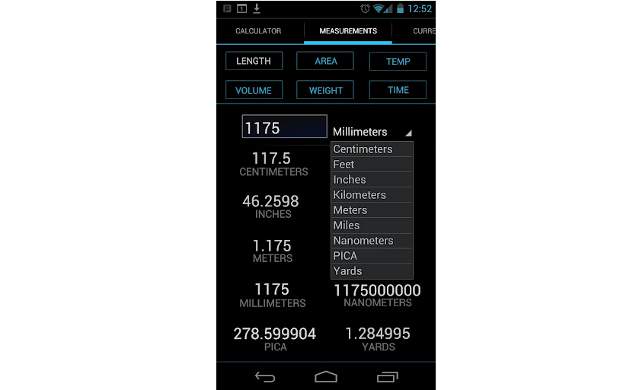 The best part of the app is its simplicity which makes it very easy to use.