Google issued the Android Device Manager (Read: How to enable Device Manager), which allows the Android devices to be tracked based on their GPS coordinates, last month. Now it has been revealed that the Google is planning to add a newer functionality, which would enable users to remotely disable and change password of the device, to the Android Manager.
This discovery was made by guys over at Android Police while researching on the recently launched Google Play Services 3.2.64 APK version. Console related to the same was also discovered on the Android Manager web page that allows users to remotely control their device if they lose it.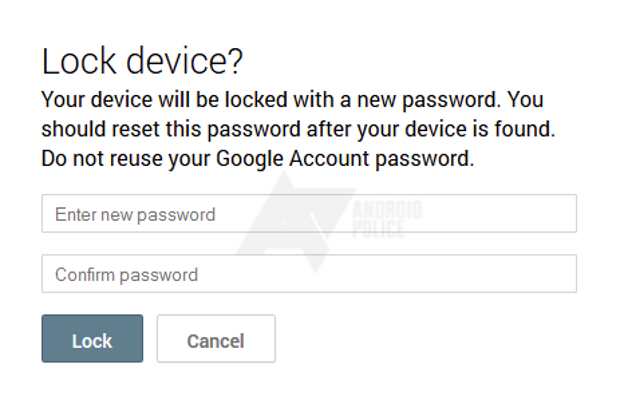 As reported, the new feature of Android Manager allows users to remotely lock the device and change the password to prevent unauthorised access. Till now, the Android Device Manager allows users to locate devices using cellular data or WiFi connectivity. Besides, it allows the user to remotely activate the Ringer on the phone. Apart from locating the device, there is an option to remotely wipe the device data using the Erase Device option. Alternatively, the user can also assign a name to the device.
Google though yet to make an official statement on the same.