The recently released Android 4.2 Jelly Bean software update is reported to have a bug that omits the month of December from the People app, according to a website called Android Police. Google has recently released the update for the Nexus 7 and Galaxy Nexus devices.
Meanwhile, Google's Android Software Engineers have also acknowledged the bug that caused the issue and hopefully we shall get a fix soon.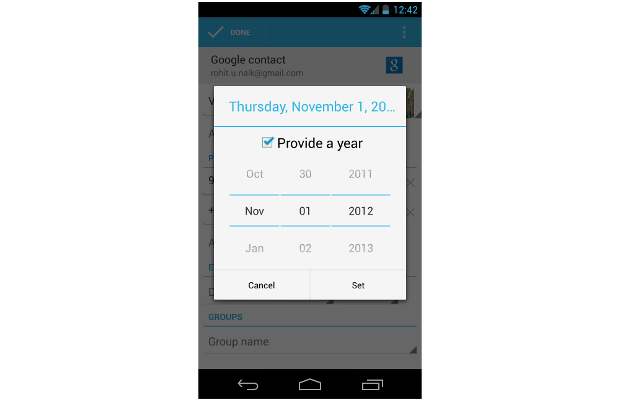 People app is the revamped contacts app that comes with social network and other third party app integration. This app allows the users to add birthdays and that is when the December month was reported missing.
A Galaxy Nexus user named Rohit Naik posted the issue at Android Forum about absence of the December month listing in People app. Google Android Software engineers acknowledged this flaw in the People app but did not comment on when the fix will be rolled out.
So far only three devices run the Android 4.2 Jelly Bean update – Nexus 4, Galaxy Nexus and Nexus 7. Rest of the devices anticipated will probably get a fixed version of the Android 4.2 Jelly Bean update. Stay tuned about the releases of the Android 4.2 Jelly Bean for more devices in coming weeks.