Amazon has started the pre-booking process of the new Kindle Paperwhite for Rs 10,999.
It comes with a 6 inch display with 212 ppi pixel density. The device is 9.1 mm thick and weighs 206 grams. It has 2 GB storage (1.25 GB available for users).
"The new Kindle Paperwhite's processor is 25 per cent faster. Books open and pages turn faster for a seamless experience. Kindle Paperwhite also uses the latest in capacitive touch technology, responding more accurately to the slightest touches," claimed Amazon.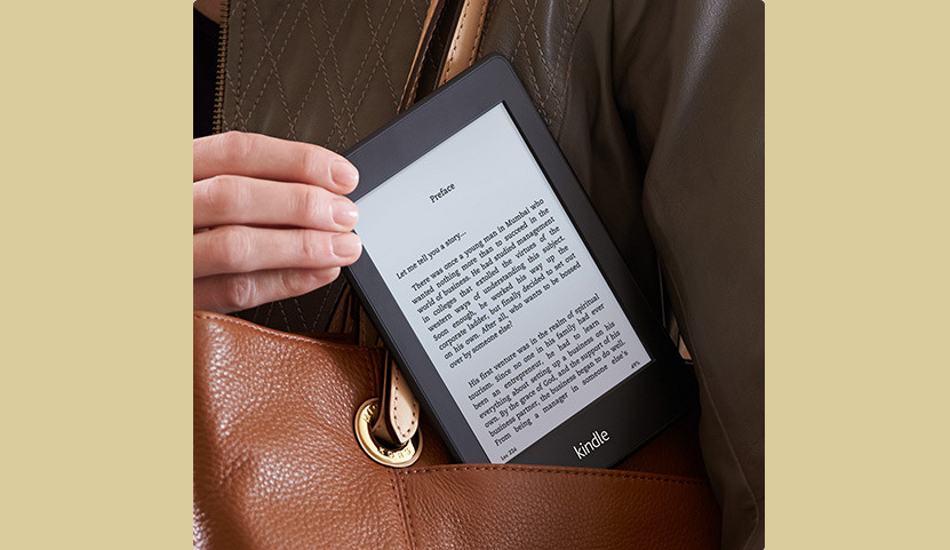 The latest Kindle Paperwhite also said to have better contrast levels. It also brings a new Page Flip feature, which allows e-book readers to skim through page by page, scan by chapter or skip to the end for a sneak peek. The new Kindle Paperwhite introduces a Smart Lookup feature that comes integrated with a full dictionary with X-Ray and Wikipedia so you can access definitions, characters, settings and more without leaving your page or losing your place.
Unlike tablets which come with back-lit display, the new Kindle Paperwhite guides light towards the surface of the display with its next generation front light so you can read comfortably without straining your eyes. The e-book reader also comes with WiFi connectivity.
Amazon is currently also selling Kindle e-reader for Rs 5,999, Kindle Paperwhite 3G for Rs 13,999, Kindle Fire HD 8.9 for Rs 17,999, and Kindle Fire HD for Rs 11,999.